In the 20th Anniversary year, Safelincs Fire & Safety continues to expand and recruit. Rapid growth and a passion for innovation have led to a recruitment drive to find the right people to add value to our fantastic team.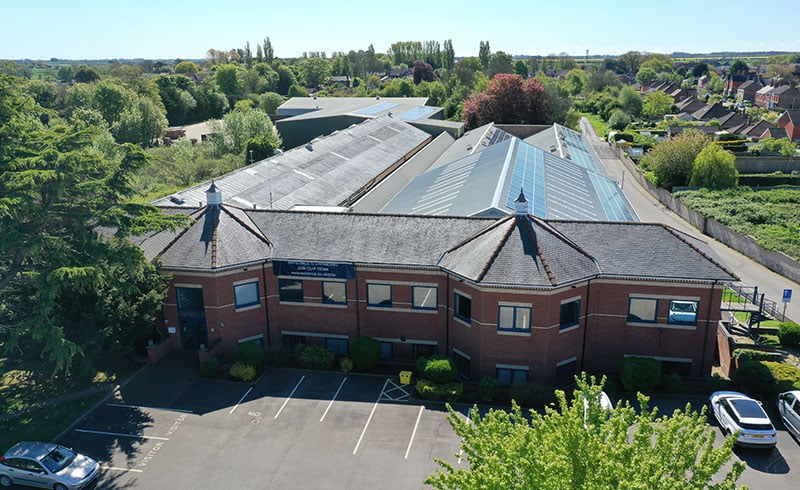 20 years of growth and expansion
Safelincs has grown and expanded year on year, moving into a 5-acre site in central Alford, Lincolnshire in 2018. Now, with 78,000 sq. ft. of office and warehouse space, our dedicated workforce of over 70 staff work hard to fulfil the fire and safety needs of our customers, offering innovative products and solutions.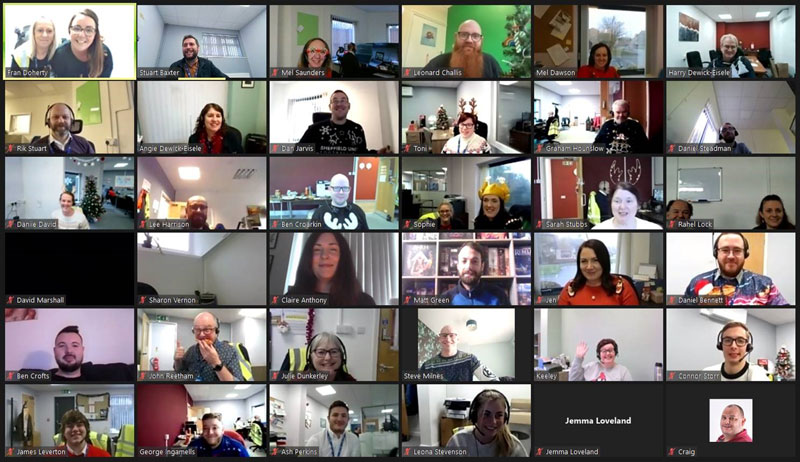 With 3-year sales growth of 49%, Safelincs has seen rapid growth and has expanded to trade internationally as well as in the UK. As the UK's largest online fire and safety retailer, our 6000+ products can provide solutions to customers from many business sectors as well as protecting homes and occupants.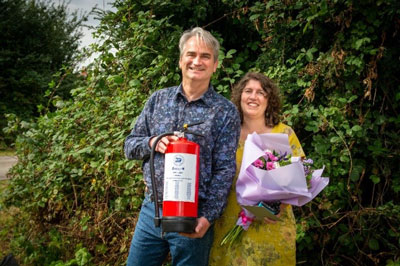 Recruiting for the future
With great customer care at the forefront of our company policy, the need to expand the customer service team to maintain our high standards is of primary importance. After winning East Lindsey District Council's Excellence in Customer Service Award in 2019, our customer service team has gone from strength to strength. Our 5-star Trustpilot and Google reviews are a testament to their dedication.
---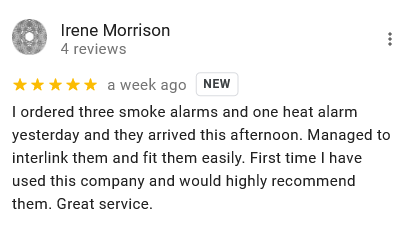 Other teams across the business continue to grow to allow for innovation, product development, and expansion of our range across all sectors. The busy Products department is continually working with suppliers to ensure that our range is forward-thinking and at the forefront of the fire safety industry. Testing and quality-checking products is also an important part of the process so that our customers always receive excellent value for money.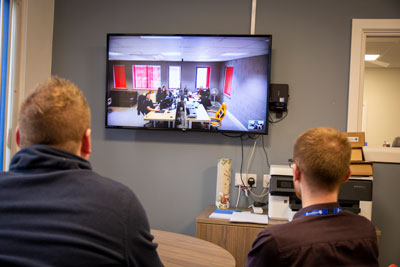 Forward-thinking
To stay ahead of developments, we invest a lot into technical solutions. We have a dedicated web development team of four staff members split between our Alford HQ and our Hull office. They manage our websites and other bespoke in-house systems and software. In total, we have developed over 56 websites, as well as innovative software solutions, such as our fire door configurator, which enables our customers to order and get instant pricing on bespoke fire doors with a range of finishes and glazing options. To stay in close communication with each other we have a live video link between the two offices. This allows the team to communicate as if they were working in one space.
Hit the road with our Business Development Team, Engineers and Installers who travel across the UK meeting customers. They advise on fire safety and complete installations of all kinds of fire safety equipment from extinguishers to evacuation chairs. Our Business Development Team can also be found representing Safelincs at exhibitions and showcasing Safelincs' products and services.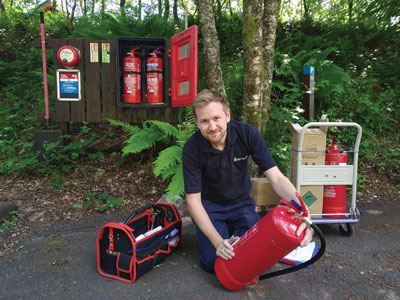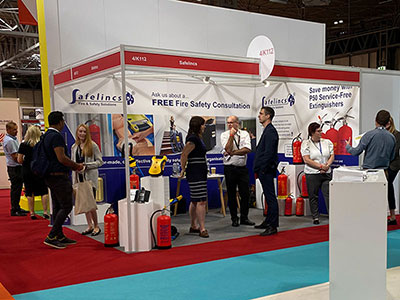 ---
It's all hands on deck in our warehouse with staff working hard to process stock arriving from suppliers. Orders get safely packed and delivered on time to our customers. To update and improve our warehouse spaces we have just completed a roof replacement. Now lots of natural light flows into the main warehouse.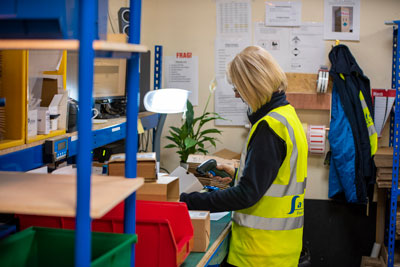 Ongoing innovation in fire safety
Not-for-profit and charitable work also continues to play a big part in our business. Most recently, our technical team have been busy building an ambitious fire prevention tool (Online Home Fire Safety Check) in partnership with the National Fire Chiefs Council for use by Fire Rescue Services. This is currently being rolled out across England and is a great example of our innovation in the industry. This tool will be used by the fire service to offer advice on fire prevention within the home.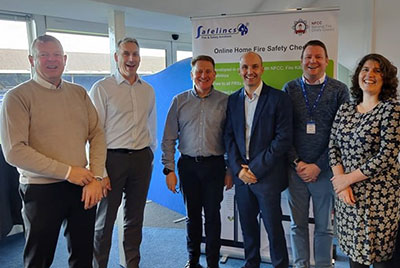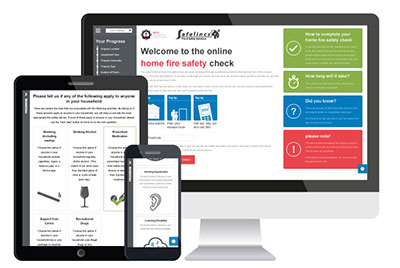 Jobs at Safelincs
We are currently looking for new members of staff to help Safelincs grow and develop further. Do you think you could add value to our team? If you would like to be a part of our journey, view jobs at Safelincs to apply for one of our vacancies. Or send your CV to jobs@safelincs.co.uk