Thursday 6th January 2022
With the British winter and its variable weather conditions, it is important to make sure your fire safety equipment is protected from the elements. Fire extinguishers can be stored outside but only if they are well protected. British standards on fire safety state that fire extinguishers should be properly maintained and protected from vandalism, damage and weather conditions. A fire extinguisher is only useful if it is maintained and ready when a fire breaks out.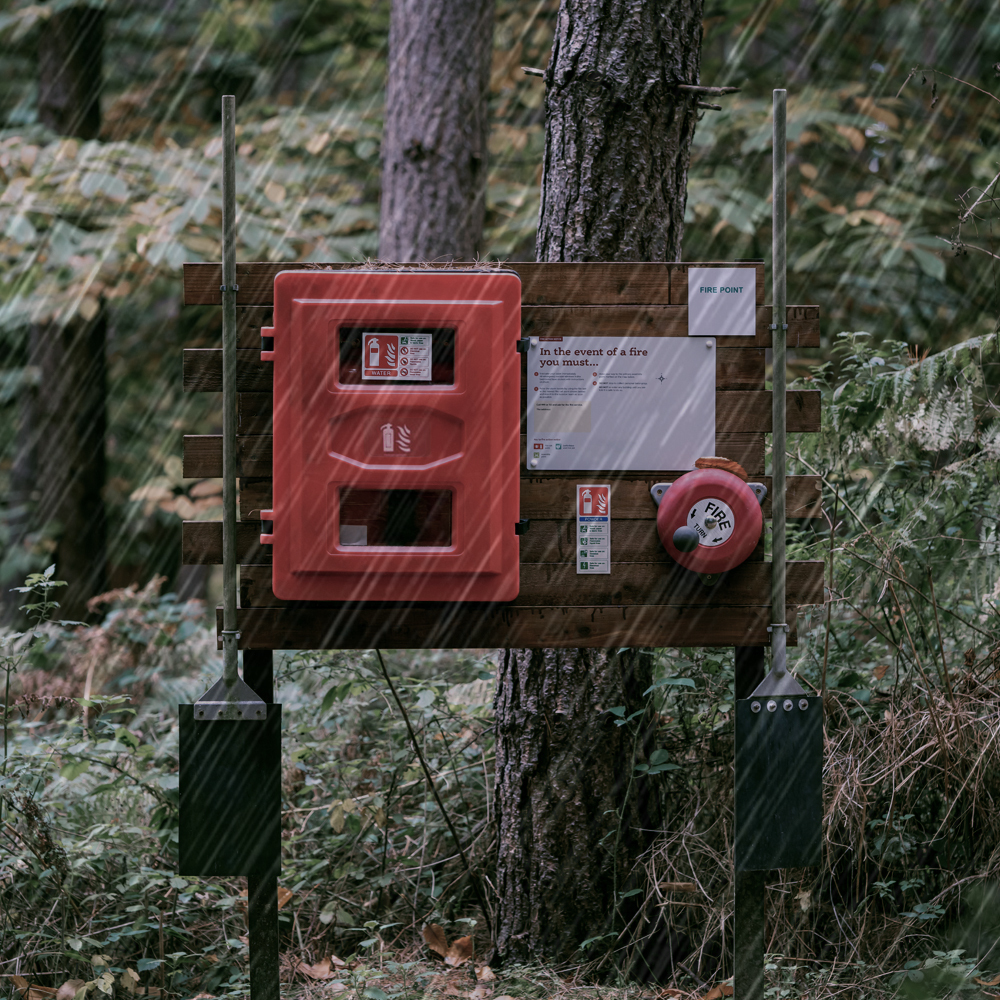 ---
Can fire extinguishers be stored outside?
Yes, fire extinguishers can be stored outside. However, it is important to protect your outdoor extinguishers so that they are always ready to be used in an emergency. Legislation states that all fire safety equipment that could be damaged by rain and frost should be suitably protected.
Fire extinguishers should always be easily accessible. In many locations such as holiday parks, petrol stations, farms or depots it is therefore necessary to store extinguishers outside. Fire points should be set up in an accessible location and should be clearly marked with fire safety signage.
---
What is the best outdoor fire extinguisher storage solution?
To find the best outdoor storage solution to protect your fire extinguishers you will need to look at the location for the extinguishers and also the level of protection required against:
Weather
Theft, misuse or vandalism
Accidental damage
Protection against the weather: Weatherproof extinguisher cabinets and boxes feature waterproof seals, making them completely water tight. UV resistant cabinets remain strong and durable when exposed to sunlight for long periods, maintaining optimum protection for the extinguishers stored inside.
Protection against theft, misuse or vandalism: Fire extinguisher theft deterrents include alarms that sound when the fire extinguisher pin is pulled and alarmed wall brackets that sound when the extinguisher is removed. Extinguisher cabinets or boxes with built-in alarms are also available. The alarm sounds when the cabinet is opened. Some of these devices, such as the Wireless Fire Extinguisher Theft Stopper, can be monitored remotely so that an alert is received when the alarm is activated.
Lockable outdoor storage cabinets provide added protection. The key is stored on the front of the cabinet and can only be accessed by breaking the glass.
Protection against accidental damage: Many fire extinguisher cabinets, like the UltraFire Double Extinguisher Cabinet are made from impact resistant polypropylene. This makes them highly durable. This type of shatter-proof cabinet is ideal for environments like construction sites or an HGV exterior where accidental damage is more likely.
---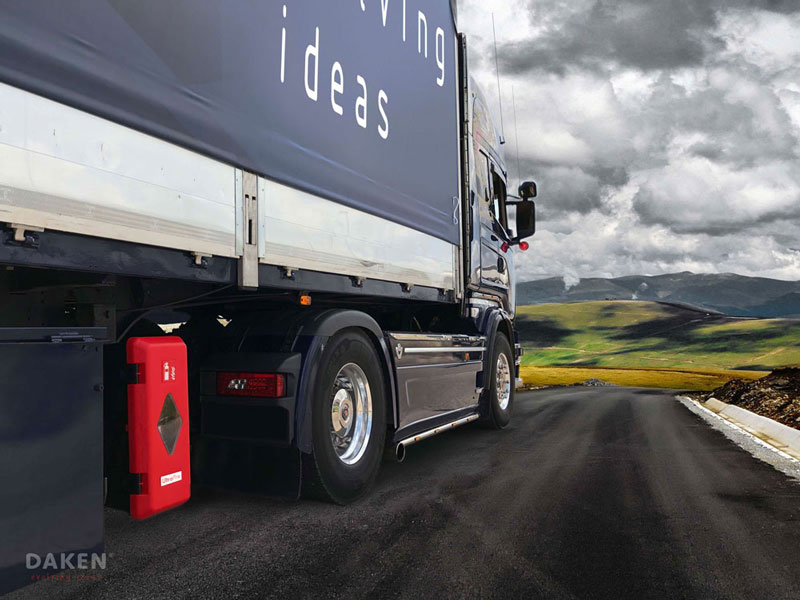 What is the best outdoor fire extinguisher?
Weatherproof extinguishers
The best type of fire extinguishers for your site will be determined by your fire risk assessment and will depend upon the type of activities and fire risks found on or near your site. Here are some options that are suitable for outside locations:
If you are looking for an extinguisher that can withstand harsh weather conditions the P50 Service-free Extinguishers are a great option. They are highly durable and completely weatherproof with a UV resistant outer shell and corrosion free construction. These extinguishers can be stored in the harshest outside environment without additional protection from the elements. Foam P50s can be purchased with added anti-freeze for extra protection down to -5⁰. Always check the lowest operating temperature of your fire extinguisher to ensure that your extinguisher will be at the ready even when temperatures go below 0⁰ degrees.
---
Traditional steel extinguishers
Traditional steel fire extinguishers need to be protected from the weather otherwise they will be at risk of corrosion. A weatherproof fire extinguisher cabinet is ideal for this purpose. Tested to IP59K, the outdoor extinguisher cabinets from UltraFire will protect fire extinguishers from dust, UV rays and rain. They even protect extinguishers from high-pressure water jets. This makes these cabinets ideal for fixing to the outside of vehicles.
When protected from the risk of corrosion, ABC powder extinguishers can be used in temperatures down to -20⁰C. Powder extinguishers are also best suited to outdoor use and are versatile in tackling a variety of fire risks. Water extinguishers are at risk of freezing in really harsh conditions. It is recommended that anti-freeze is added to water extinguishers that are stored outside without insulation. If this is something that you require, please speak to our servicing team on 0800 612 4827 or email servicing@safelincs.co.uk.
Frequently Asked Questions
What temperature should fire extinguishers be stored at?
Foam and Water extinguishers are at risk of freezing or spoiling if the temperature drops below 0⁰C. For safe outdoor storage, these extinguishers should have anti-freeze added to ensure that they are ready for action in an emergency. ABC Powder extinguishers can operate normally to a temperature of -20⁰C.
Can you leave a fire extinguisher outside?
Traditional steel fire extinguishers can be left outside if they are in a weatherproof cabinet or box. P50 Service-Free Fire Extinguishers can be left outside without extra protection from the weather. This is because they are completely weatherproof and do not corrode. In addition, vandalism and theft should also be taken into consideration. A fire equipment storage box or cabinet with an alarm can protect extinguishers from misuse or damage.