Tuesday 21st April 2020
Over the last few days and weeks we have supplied a number of the new Nightingale Hospitals with essential firefighting equipment and evacuation equipment, usually within very short delivery time frames. To enable a dedicated articulated lorry to collect equipment for the Nightingale Hospital in Cardiff we arranged a special collection and opened specifically for this over the Easter Bank Holiday. We also had to hit tight deadlines to get fire safety equipment to Portsmouth to meet a boat supplying the Nightingale Hospital in Jersey. We are very proud to be part of the nationwide effort to fight the virus and it goes without saying that we heavily discounted the products for the NHS, as we do not want to profiteer from this emergency.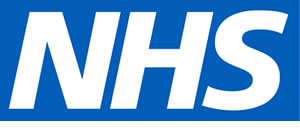 As an essential business, Safelincs is carefully balancing the supply of life-protecting safety equipment with making sure that we protect the health of our staff and keep risks of contracting and spreading Covid-19 as low as possible. We have put a multitude of safety measure in place, such as daily temperature checks and single occupancy of offices as well as social distancing measures in our warehouse and the introduction of split shifts of staff who never come into contact with each other. Out of our 60 staff members, we only have 21 staff spread out over our large 78,000sqf offices and warehouses and 14 staff working from home. We have also implemented extra daily routines for cleaning and disinfecting surfaces and door handles and meetings take place over Zoom.
It has been a humbling experience to see every staff member pull together, coping with the sometimes burdensome safety measures.