Tuesday 12th February 2013
What is pancake day?
Pancake day, or Shrove Tuesday, is a Christian traditional feast that takes place just before Lent, 40 days leading up to Easter.
Can pancakes catch fire?
Yes, pancakes, and more importantly the oil in which they are cooked, can catch fire. It doesn't take much for a pan with oil to overheat and to burst into flames, so take care when cooking with oil.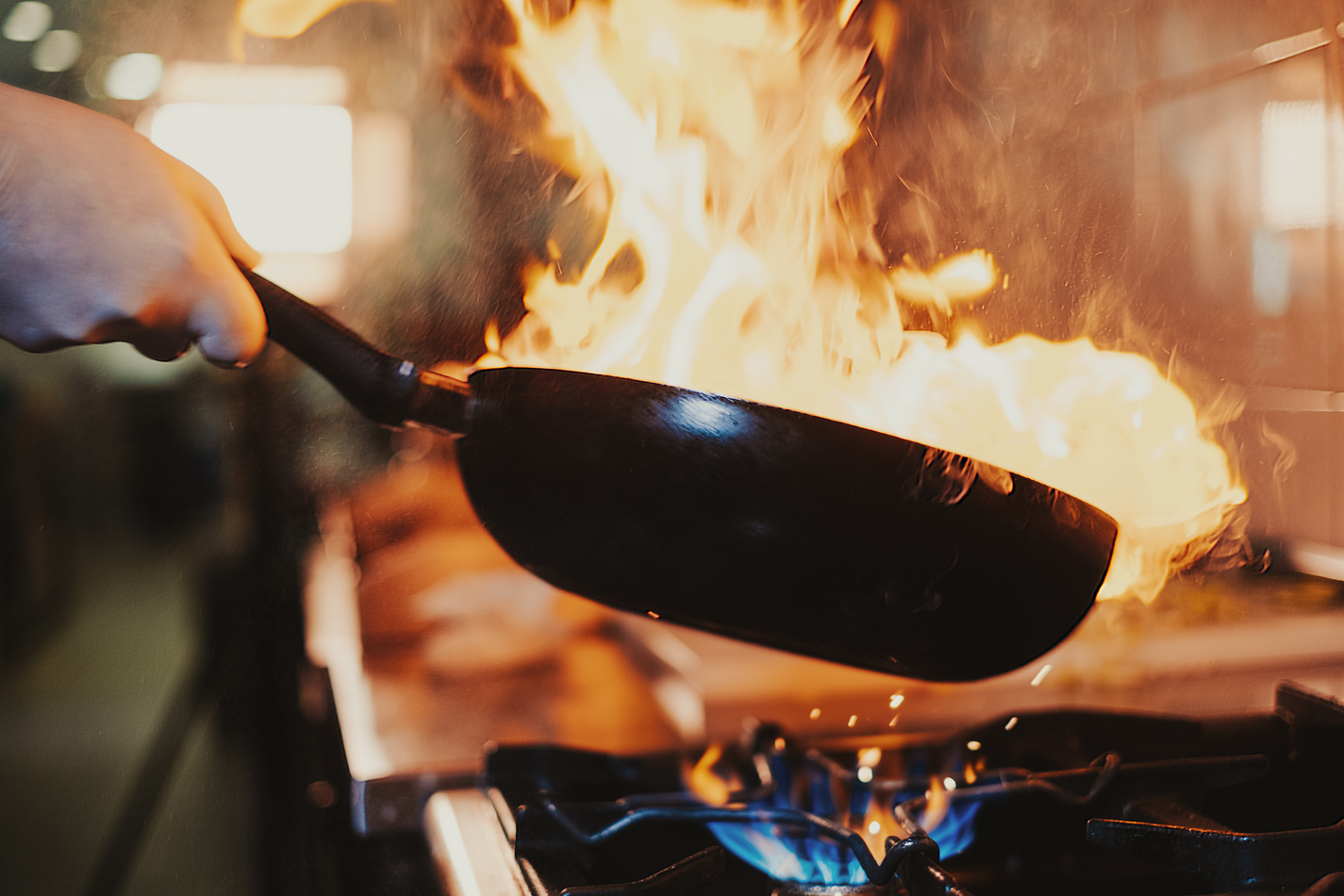 What should I do to reduce the risk of fire on pancake day?
Because oil can quickly catch fire there are some important fire safety tips that you should follow to ensure your Shrove Tuesday does not go up in smoke:
– Never leave the stove unattended, not even for a minute.
– Make sure that the fat in the pan does not smoke. If it does, remove it from the heat and wait for it to cool before adding your pancake mixture.
– Make sure that anything that can easily catch fire, such as tea towels, oven gloves, and kitchen roll, are well away from the stove.
– Supervise children at all times.
– Ensure that your smoke alarms and heat alarm are in good working order. If you do not have smoke alarms fitted, fit one today. Early warning of a fire could save your life.
– If the pan catches fire, DO NOT move it. If safe to do so, turn off the cooker and use a fire blanket or water mist extinguisher if you have one. Following our own independent research we do not recommend using water mist on anything above a 5F rated fire (this is equivalent to an average domestic deep fat fryer). For fires above a 5F rating we recommend a wet chemical extinguisher.
– If it is not safe to extinguish the fire, evacuate the building and call the fire brigade.
Knowing how you would evacuate your home in the event of a fire will help increase your chances of escaping a fire. If you have children, talk them through the escape plan and practice what you want them to do. You can also do a home fire safety check to see if there are any fire risks in your home and take steps to reduce a fire happening by completing this online home fire safety check.