Thursday 22nd July 2021
According to the Equality Act 2010, schools and educational premises have a duty to make reasonable adjustments where necessary for anyone with a disability. So, what is a reasonable adjustment? And, what can schools and universities do to improve access for all and meet fire safety requirements in education?
What is a reasonable adjustment?
The Equality Act 2010 tackles disability discrimination in schools and other organisations or businesses across society. It sets out a responsibility to remove barriers experienced by someone who has a disability. Anyone who has a disability should be able to receive the same service as far as possible as someone who is not disabled. What is considered a 'reasonable' adjustment will depend on things like the size of the organisation, and the money and resources available. It will also depend on the needs of the individuals who attend the setting.
Reasonable adjustments and fire safety in education
According to current fire safety regulations, it is the duty of the Responsible Person for the building to provide a fire safety risk assessment that considers the needs of all of its users. It should contain an emergency evacuation plan for all people likely to be on the educational premises. This includes anyone who is disabled or has additional needs. The Disability Discrimination Act 1995 (DDA) also supports these regulations.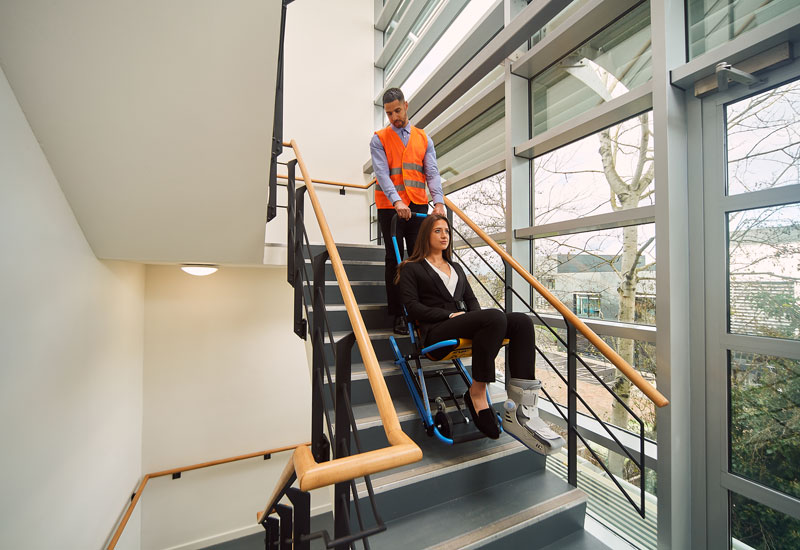 The adjustments you need to make to meet legal requirements for disability and fire safety will depend on what is set out in your fire risk assessment. It will also depend on the needs of the individuals who attend your school or university.
What examples are there of reasonable adjustments in schools or higher education establishments for fire safety?
A reasonable adjustment can be:
A change to the way things are done such as a change to a rule or policy. For example, this might involve a change to an escape route.
A change to a physical or architectural feature in a building or outside areas. This could include using a fire door retainer on internal fire doors to allow easier access for all or installing visual fire alarm beacons with louder audible sirens for anyone who has a hearing impairment.
Provision of extra services or aids. This could include providing an evacuation aid such as an evacuation chair.
The type of changes and extra aids or services will depend entirely on your circumstances and the needs of the individuals who attend your school or university. Fire safety requirements will be set out in detail in your fire risk assessment and should be implemented.
Fire door retainers and the Equality Act 2010
Fire door retainers such as Dorgard are a cost-effective and easy to install solution for improving access for all in schools and universities. Fire doors are a necessity in many buildings but can be a barrier to anyone with a mobility impairment as they are heavy to operate and difficult to manoeuvre in a wheelchair.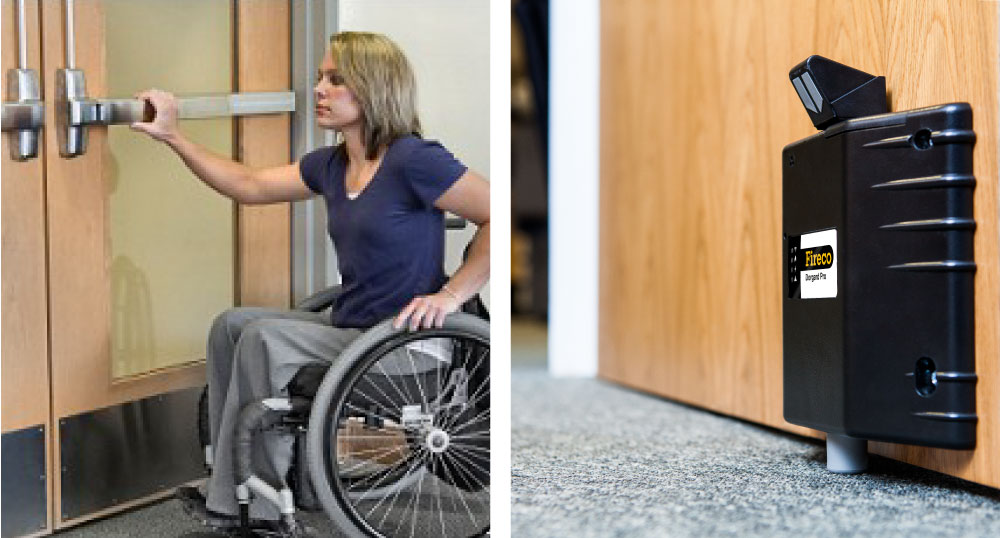 Dorgard is certified and tested to British Standards EN1155:1997 and EN 1634. It is a legal solution for holding open fire doors. This allows easier access for everyone including any disabled users with a mobility impairment. When the fire alarm sounds in your building, Dorgard will release the fire door so that it closes and provides the usual protection. You should never wedge or prop open fire doors using an uncertified device or object. The fire doors will be unable to provide any protection if they are open when a fire starts.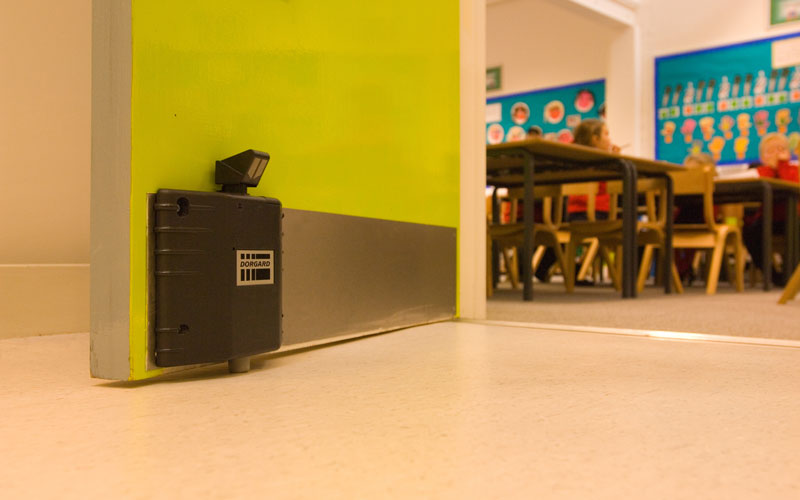 The University of London's College Hall has found Dorgard to be an effective solution to accessibility in their building.