Thursday 13th April 2023
Why is a carbon monoxide alarm an essential item for your travel packing list? Over 4000 people in the UK visit A&E each year with carbon monoxide poisoning. With gas safety regulations in place here, CO poisoning is still the cause of more than 100 deaths annually. In travel destinations with fewer regulations, the risk of poisoning could be even higher. Carbon monoxide has no colour or smell, making it impossible to identify without a CO detection device. The only way to protect yourself and your travelling companions is to carry a carbon monoxide alarm.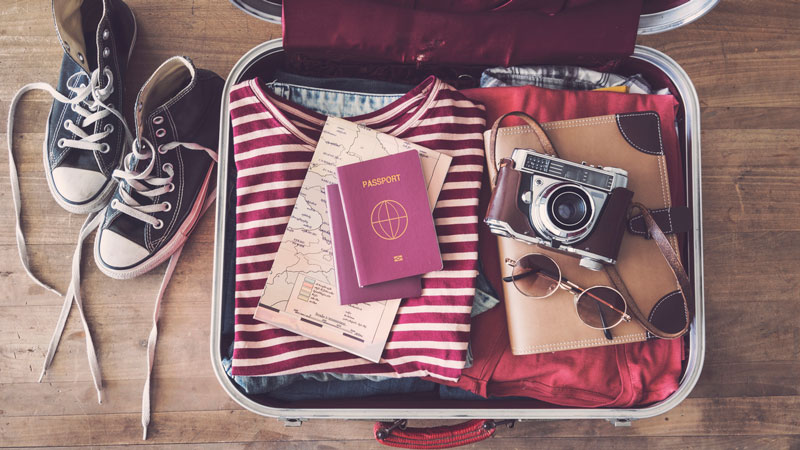 Which Carbon Monoxide Detector Should I Take on Holiday?
At less than £20 a unit, we recommend the pocket sized Kidde 7CO Carbon Monoxide Detector as the perfect travel companion. Fitting neatly into even the smallest of carry-on luggage or weekend bags, this product is kitemarked to BS EN 50291-1:2018 (domestic use) and BS EN 50291-2 (camping, caravanning and boats). The device is easy to use, and runs on two AA batteries which are simple to replace. With its free standing design and 10 year lifespan, the Kidde alarm is a travel essential. These devices are an investment in safe travel for holiday makers, back packers, and business trippers alike. View more alarms in our travel carbon monoxide detector range.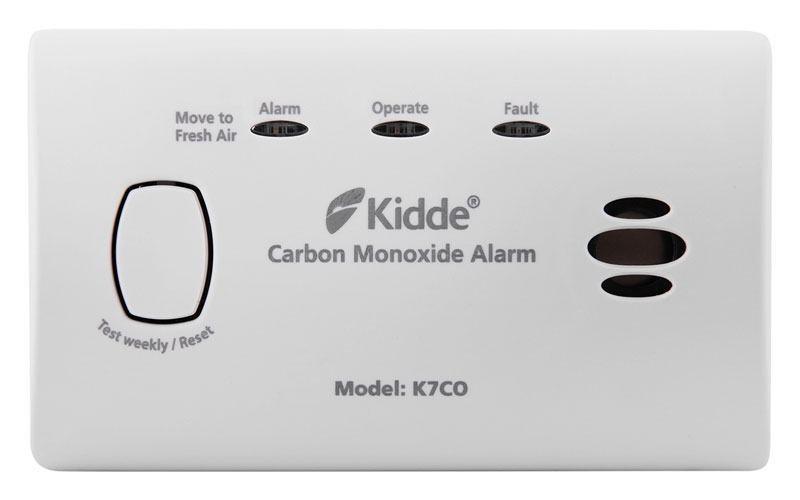 What is Carbon Monoxide?
Carbon monoxide is a toxic gas which can cause fatal poisoning if inhaled. It can be released by faulty appliances such as gas boilers, gas cookers, gas or paraffin heaters, wood, gas and coal fires and portable generators. Symptoms of carbon monoxide exposure can include headaches, dizziness, tiredness, nausea, confusion, shortness of breath, and even chest pain. These symptoms can be subtle and intermittent, so may go unnoticed until harm has been caused. As carbon monoxide is odourless and therefore undetectable to humans, a CO alarm is the only way to detect deadly CO gas, and so should be the number one holiday essential on your packing list.
Signs of Carbon Monoxide in Holiday Accommodation
There are warning signs of a carbon monoxide leak:
Black or sooty stains on or near the appliance
Excessive condensation or smoke in a room
Boiler pilot burning orange flames instead of blue
If your holiday accommodation shows any of these signs, you should contact the person responsible for the property immediately.
It is important to remember, however, that leaks can occur very suddenly. An awareness of the signs of carbon monoxide presence is not enough to keep you safe – an alarm like the Kidde 7CO Carbon Monoxide Detector is the only reliable way to identify this toxic gas.
What Should I Do if I am Exposed to Carbon Monoxide on holiday?
Carbon monoxide poisoning is always a risk when traveling, whether you are staying in a hotel, boat, tent or caravan. If your alarm goes off while you are on holiday, or if you identify warning signs and suspect that you have been exposed, do not panic, but act swiftly. Contact with this deadly gas can become serious very quickly. You should: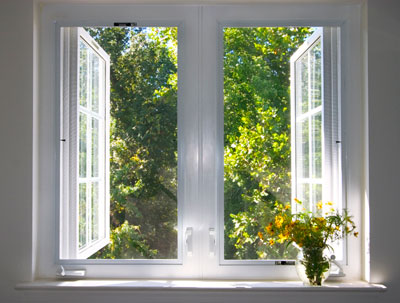 Extinguish all naked flames and not use matches or lighters.
Don't switch any electrical appliance on or off.
If possible isolate the gas supply.
Open all doors and windows to allow ventilation.
Go outside into the fresh air and seek medical attention if required.
Contact the people responsible for your accommodation urgently to report the problem.
A Carbon Monoxide Alarm is a Travel Essential!
The risk of carbon monoxide poisoning is a very real danger for all travelers, no matter their destination or accommodation choice. The toxic gas is undetectable by sight or smell, and can cause irreversible harm in a short space of time. An affordable detection device like the Kidde 7CO Carbon Monoxide Detector should therefore be considered as important as your passport for your next holiday checklist!