Wednesday 30th October 2013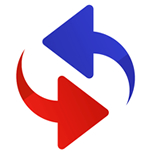 Safelincs supplies Handelsbanken,  a leading Swedish Bank with over 700 branches in 24 countries, 147 branches of which are in the UK, with fire safety products such as fire extinguishers.  Purchasing fire extinguishers from Safelincs gives Handelsbanken full protection. Should the extinguishers ever be used, Safelincs will immediately replace the extinguishers. So, when on the 21st of October a CO2 fire extinguisher was used by the fire brigade in one of the Handelsbanken branches, Safelincs immediately replaced the extinguisher, free of charge.
We want our customers to use their fire fighting equipment without ever having to worry about the aftermath. This applies not only to extinguishers – all fire safety equipment bought from us used on or affected by fire is covered by our free replacement guarantee.