Tuesday 17th November 2020
Protecting vulnerable or low-income households this winter
As winter approaches and the nights draw in, we are all trying to stay warm at home. With increased use of fuel burning appliances such as log burners or gas boilers, we are all at greater risk of carbon monoxide poisoning. With over 4000 people attending A&E departments due to carbon monoxide poisoning in England each year, are some households more at risk than others?
Staying safe in the dead of winter
Dr Sotiris Vardoulakis 1 from Public Health England stated that many deaths relating to CO poisoning occur between November and February due to faulty fossil fuel and wood burning appliances leaking this lethal gas. He urges everyone to have their solid fuel burning appliances checked by a registered engineer before the start of winter and to have a suitable carbon monoxide alarm installed in each room containing an appliance.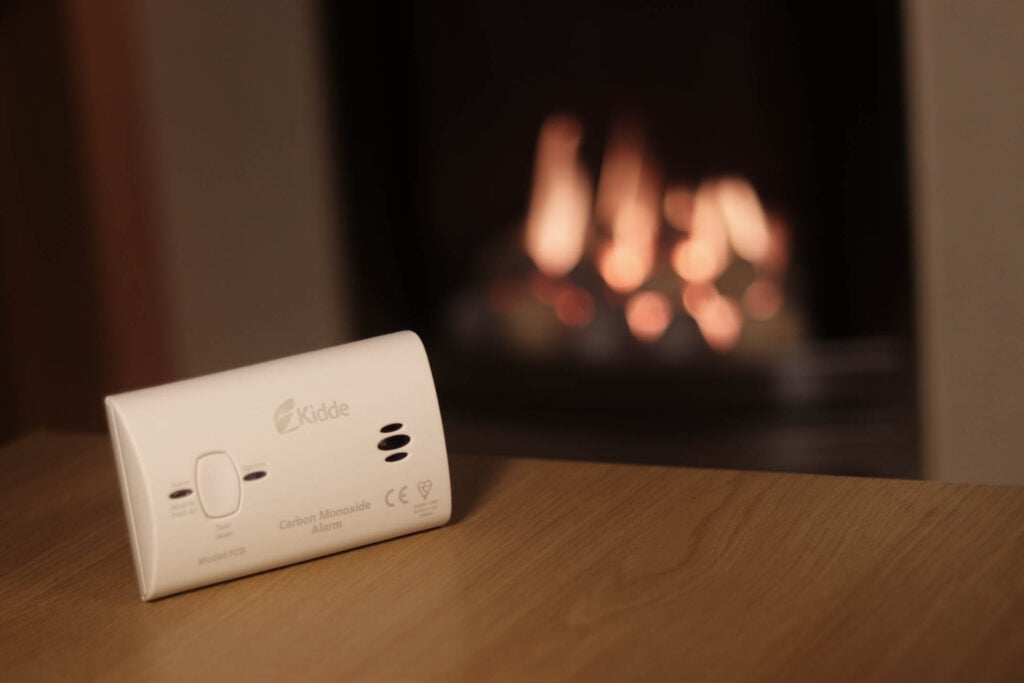 Who is most at risk?
Recent studies have shown that lower income households are more at risk of CO poisoning. Research carried out by the National Energy Action charity and the Gas Safety Trust found that 35% of low income and vulnerable households surveyed exceeded the 10ppm threshold for carbon monoxide levels. This threshold indicates levels of CO that are harmful with prolonged exposure, having adverse effects on the body and brain.
Why are low income and vulnerable households more at risk?
There is shown to be a direct correlation between fuel poverty and carbon monoxide poisoning. Lower income households are often reliant on older boilers to heat their homes. These are often less efficient and carry a greater risk of emitting CO gas if not properly serviced and maintained. Some households in this category did not have a central heating system and were reliant on smaller, often older heaters or even gas stoves or cookers to heat their homes.
Research carried out by Dr Andy Shaw from Liverpool John Moores University found that deprived areas were less likely to own an audible CO alarm than homes in non-deprived areas, further increasing the risk of CO poisoning. As these households are more at risk of the presence of CO gas, having a detector is vital. CO gas is otherwise undetectable by humans without the presence of a CO detector due to it having no colour, taste or smell.
Over 60s were also found to be particularly vulnerable to CO poisoning. This could be attributed to the likelihood of them spending more time at home and feeling the cold, resulting in the need to use an appliance more regularly to stay warm. Elderly people, or those with respiratory problems are also more at risk from the effects of carbon monoxide, becoming ill more quickly. With symptoms being similar to those of flu or food poisoning, a headache, nausea and dizziness may be attributed to those common illnesses rather than to carbon monoxide poisoning.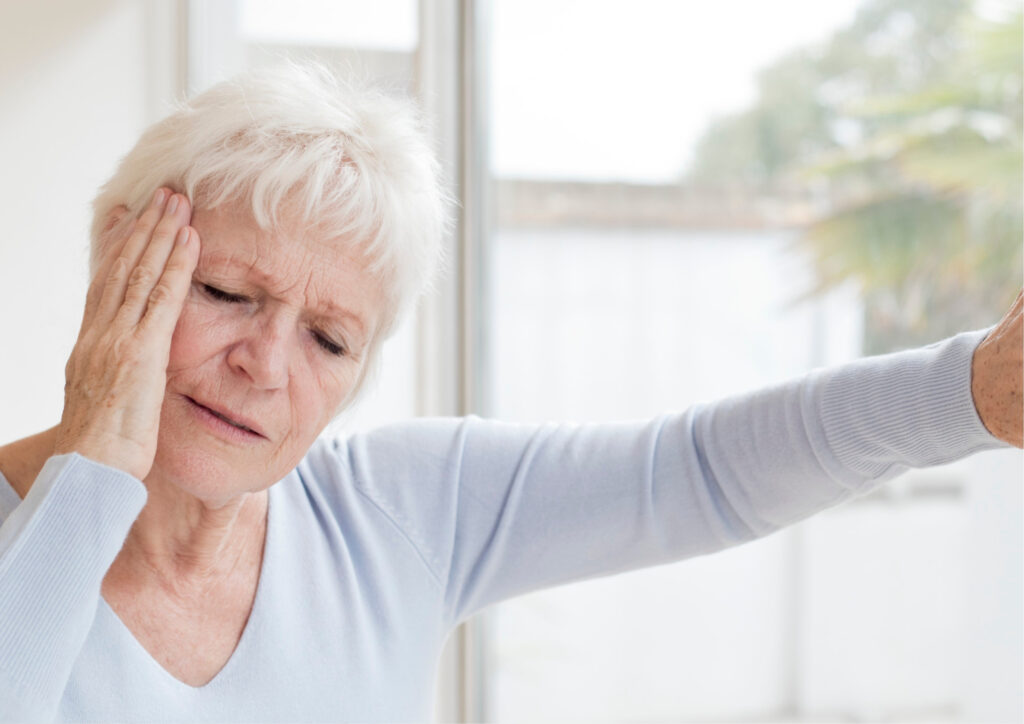 Other groups shown to be disproportionately affected by CO poisoning include pregnant women, young children, anyone with an existing respiratory condition and elderly people.
Common symptoms to look out for
Otherwise known as 'the silent killer', carbon monoxide can cause severe symptoms and even death if not detected quickly. Look out for these symptoms in yourself or others: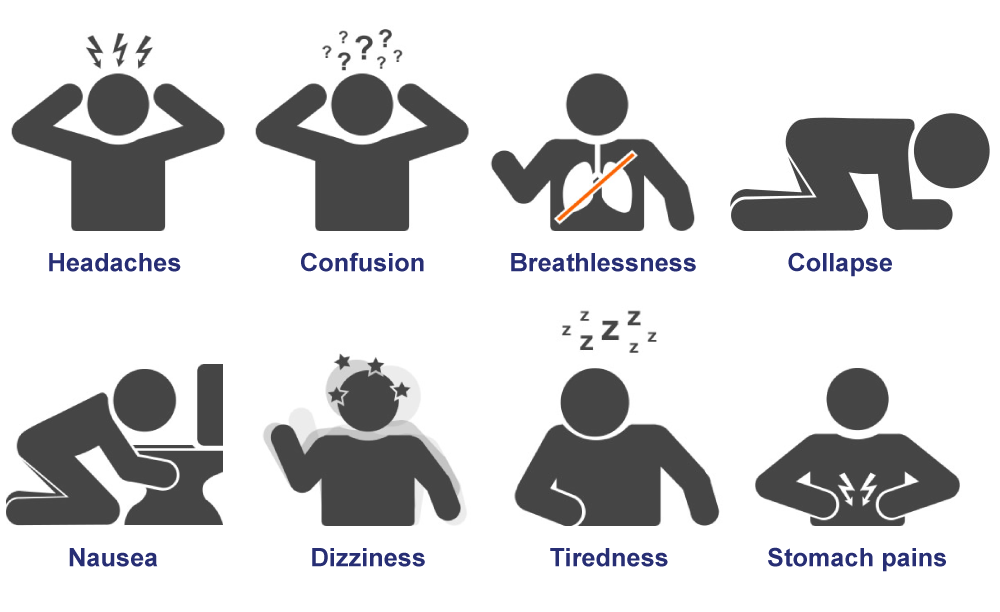 Supporting those most at risk
We can all play our part to ensure that vulnerable people and lower income households are protected against carbon monoxide poisoning. By ensuring that everyone follows these simple guidelines, we can help to protect ourselves and our communities.
Be in the know about CO. Would you be able to recognize the signs and symptoms of CO poisoning? Learn how to spot the dangers, signs and symptoms of CO poisoning and help to educate those around you. Findings by the Gas Safe Register2 in 2019 revealed that only one in five respondents said they would be aware of a carbon monoxide leak in their homes if they felt unwell.
Have your gas or solid fuel appliances serviced regularly. According to the latest UK inspection figures from Gas Safe Register, 5.5 million homes in the UK have unsafe gas appliances. When did you last have your appliance checked?
Install a CO alarm where required. It is recommended that a carbon monoxide alarm be installed in every room in the house containing an appliance that could leak CO gas. Is your home covered? Check with vulnerable friends, family or neighbours to see if they need help installing a carbon monoxide alarm.
The All-Party Parliamentary Carbon Monoxide Group (APPCOG) is calling for protection for the most vulnerable households in England to be a priority. Their recommendations include making it mandatory for CO alarms to be installed in every property whether it be private rented, social housing or owner-occupied. Scotland is introducing new regulations next year which include a stipulation to fit a carbon monoxide alarm in every home. It is hoped that other countries within the UK will follow suit.
Further information and advice on carbon monoxide poisoning including the signs and symptoms, and what to do in a CO emergency can be found on our information page. You can also download our printable information sheet which can be placed in a prominent place in your home. Or, why not give it to, or talk it through with anyone who you think could be vulnerable to carbon monoxide poisoning. This resource contains an action plan for what to do if a CO alarm sounds and what symptoms to look out for as well as general awareness.
References: