Emergency exits need to be accessible and easy top open, however, casual use of these exits can cause obvious problems, for example in shops and schools. The Smart+Shield Emergency Exit Alarm is designed to solve this problem.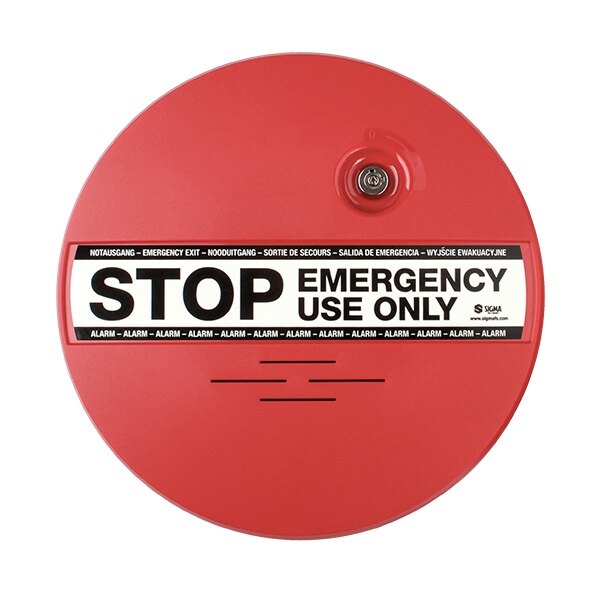 The exit alarm is fitted on or next to the exit door and sounds a very loud alarm if the door is opened un-authorised. The unit can be powered by either a 9V battery or from the mains. You can set the volume to either 75dB or 95dB and there's also a delayed alarm setting, which will only sound if the door is left open – which is helpful for doors that need to be used regularly by authorised personnel. Following a door alarm activation the alarm can self-reset after either 30 or 180 seconds, or you can choose to activate it with the integrated keyswitch.  All Smart+Shields are also supplied with a fluorescent sticker that can be placed across the alarm, making it clear that the door is not for casual use.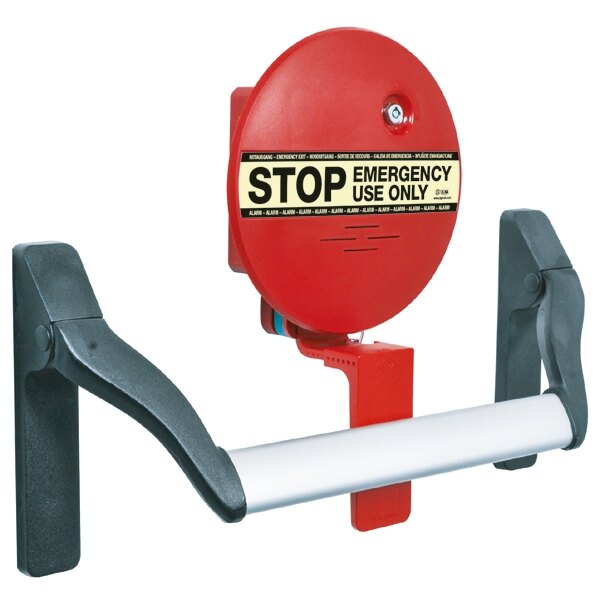 The base model of the Smart+Shield will work with any door when installed next to a magnetic contact (supplied with the alarm) on the door or the door frame. If you have installed panic bars you can mount the appropriate Smart+Shield behind the bar, increasing its impact as a visual deterrent.
The touch and panic bar models also have an extra feature: pre-alarm. They can sense slight pressure on the bar, starting a temporary alarm. If the bar is released then the alarm will silence itself, but will convert to a full alarm if the door is opened.
To place an order or find out more about the Smart+Shield visit our product listing. Alternatively you can contact our friendly sales and support staff by calling 0800 612 6537 or sending an email to support@safelincs.co.uk.