Tuesday 8th March 2016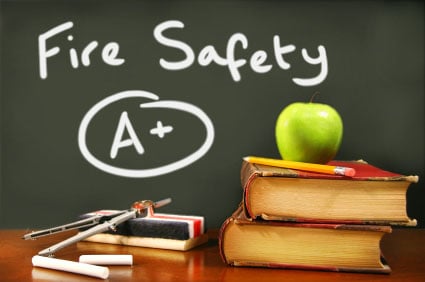 We have created a helpful guide for school leaders and staff with fire safety responsibility in schools to condense the confusing legislation and recommendations that exist and have turned them into an easy to understand fire safety guide for schools. The article, created by a very experienced fire risk assessor with many years of experience in inspecting schools, addresses:
Current situation with regards to arson in schools
General fire precautions in schools
New school buildings and fire safety
What to do should your school experience a fire
Examples of typical fire safety violations in schools
Being the fire safety provider of choice both for the Church of England and the Catholic Church, one of Safelincs' key roles is to supply fire safety goods and services to the thousands of faith schools, amongst others, in the UK. Providing guidance and support is just part of this. We offer schools many opportunities to save costs and to improve fire safety provision at the same time. To benefit from this support offer, contact support@safelincs.co.uk or ring 0800 612 6537. We are happy to help.
We also offer fire risk assessments for schools at very good rates. In addition we provide free fire risk assessment forms as well as free online fire safety log books with automatic reminders, suitable for organisations with multiple sites and numerous responsible staff members.
If you would like to talk to us about the fire safety needs within your school call 0800 612 6537.