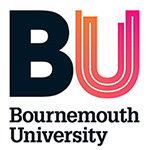 Safelincs has installed several hundred P50 service-free extinguishers at Bournemouth University's campus in Poole. The new appliances replace units that required annual servicing by an external maintenance company. P50s are corrosion-proof and do not require maintenance by an extinguisher engineer or a discharge test over their entire 10 year lifespan. Instead, they only require an annual visual inspection which can be carried out by the university's staff.
After 10 years the extinguishers can be factory-refurbished for another decade of service-free life. (At the end of their life they are recyclable). Manufactured in the UK, the extinguishers are Kitemarked by BSI to EN3.
Included in the purchase price of the extinguishers is a site survey, the installation and certification of the P50s and a concise training session for the staff members that will be carrying out the annual visual inspection. Brackets and signage are, of course, also included.
"Whilst the P50s are more expensive than standard extinguishers, significant savings will be made due to us not having to bring in external engineers," explained Rick White, Maintenance Services Manager at Bournemouth University.
"The annual check is very straightforward and can be undertaken by our own people. All the administrative hassles of booking external maintenance are a thing of the past."
If your organisation would like to benefit from this cost saving solution, please contact Safelincs on 0800 612 6537 or email support@safelincs.co.uk and we will advise you about the best solution for your organisation.