With concerns of the coronavirus being spread through contact with door handles and hand plates, many companies and health care settings are looking for solutions to hold fire doors open; reducing the need to touch door handles, without compromising fire safety.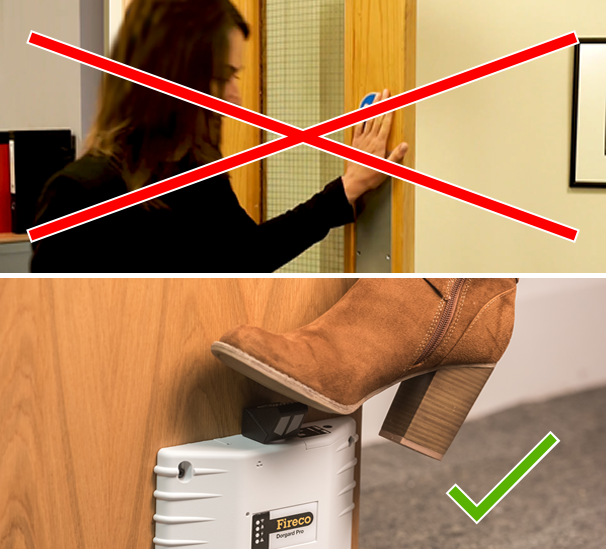 Dorgard Fire Door Retainers offer easy-to-install solutions that can be fitted to an existing fire door in around ten minutes by your own handyman, without the need to book an engineer to install. By fitting your fire doors with either the Dorgard Original or the upgraded version Dorgard SmartSound, you can hold fire doors open legally and eliminate the need to open the door using the handle once the Dorgard plunger has been depressed. This reduces the risk of germs and viruses spreading. The Dorgard will let the fire door close automatically when a fire alarm sounds, as the devices recognise the sound of a fire alarm.
For settings where at night time the doors should be closed, the Dorgard can be programmed to self-close at a specific time.
Call us today to speak with a customer service adviser on 0800 612 6537.