Safelincs are working in partnership with the National Fire Chiefs Council to launch a new Online Home Fire Safety Check (OHFSC) tool, available free of charge to all Fire Rescue Services in England.
Safelincs is pleased to announce the launch of a joint venture working in partnership with the National Fire Chiefs Council (NFCC) and the Home Office's Fire Kills campaign, the Online Home Fire Safety Check Tool. This innovative online assessment tool will be made available to all households across England and will enable them to complete a home assessment to help identify fire hazards in their home. The tool will also suggest changes that can be easily made to reduce the risk of a fire.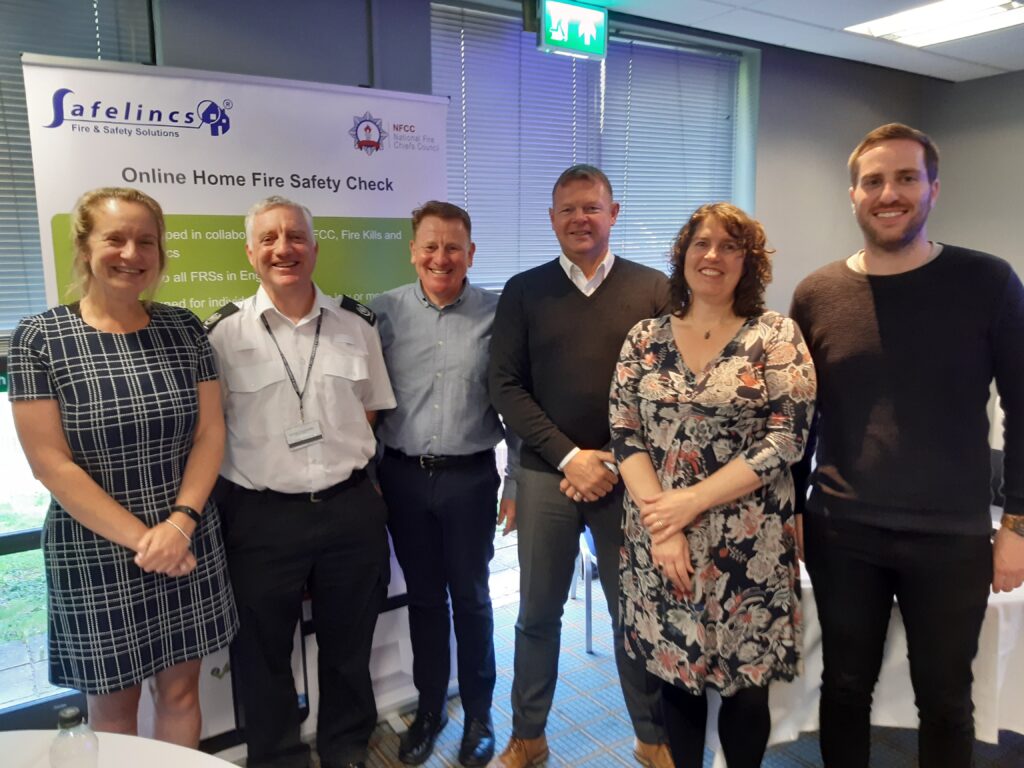 Safelincs donated their time and expertise to build the system and will support and provide the system free of charge to all fire and rescue services across England. This tool will complement the NFCC Person-Centred Framework. Neil Odin, Chair of NFCC's Prevention Committee and NFCC's Prevention Programme Executive, said, "We have been overwhelmed by the positive feedback from FRSs who attended the conference, with many having already signed up to the on-boarding process." He went on to say "In the long-term NFCC would like to see all FRSs adopt the new Online Home Fire Safety Check and use as an integral part of their prevention activities. This, we hope, will provide a consistent approach to identifying and logging issues related to home safety prevention activities, and assist with centrally capturing valuable data which will be made available for all FRSs to use and plan future prevention strategies."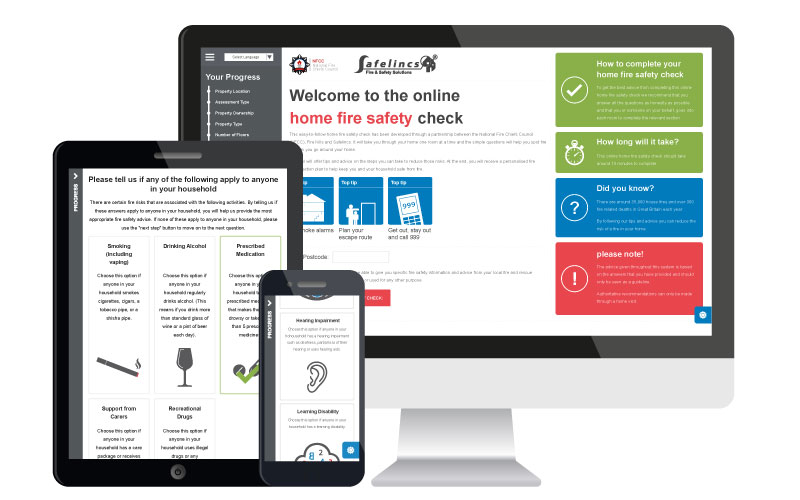 Safelincs have a passion for sharing free fire safety information with the public and working collaboratively with Fire Kills and NFCC to develop this online tool gives us great satisfaction. Harry Dewick-Eisele, MD Safelincs said 'This co-operation has created a fire safety tool that makes a huge difference to people. It is easy to use and delivers well-tailored advice'
Complete the online home fire safety check for your home to see if you could improve your fire safety.