Tuesday 19th November 2019
As a student, it may be the very first time that you are living away from home and you will have just settled into your new accommodation. Many things may be on your mind and the safety of your new room may not be one of them; after all, isn't that covered by the landlord? While landlords have the full responsibility to ensure that the rooms they rent out are fully compliant, news articles would suggest that this is not always the case and that some landlords are failing to meet their responsibilities.
It is always worth checking that the basics have been ticked off; are smoke alarms and fire extinguishers installed, in date and serviced? What about carbon monoxide? what do you know about this gas and do you need protection from it? Knowing about the dangers of carbon monoxide could save your life.
What is Carbon monoxide (CO) and how will it affect you?
Carbon monoxide is a deadly gas that when breathed in will attach to your red blood cells, reducing the amount of oxygen that is carried around your body. Low levels of CO over a long period can have devastating effects on your health, such as causing damage to nerves and brain as well as affecting your heart. Being exposed to high levels of CO can cause sudden unconsciousness and death.
What do you need to look out for?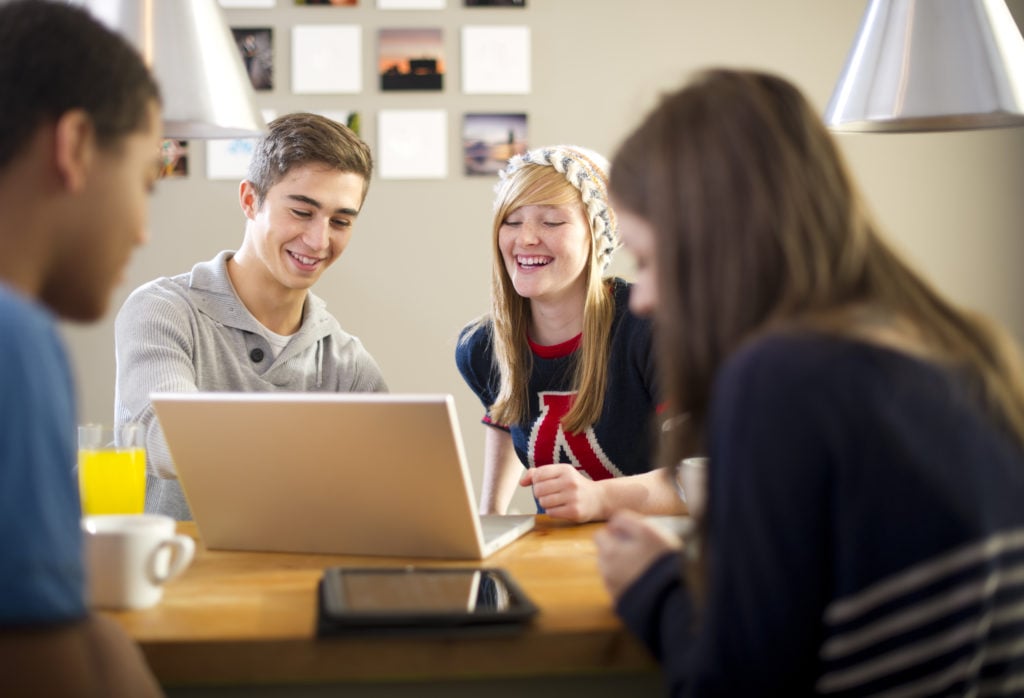 You can't see, smell or taste carbon monoxide and that is why the only way to know if this poisonous gas is present is to install a carbon monoxide detector. Having a detector that will give an audible signal if CO is present means you will get alerted even when asleep.
The symptoms of CO poisoning are very similar to flu (and hangovers!) and as such a CO leak may go undetected. The main symptoms are persistent headaches, dizziness, nausea/vomiting, stomach pains, difficulty breathing, tiredness, confusion, and sudden collapse. If your symptoms get better when you leave your accommodation and go outside that is another indicator that CO may be causing your symptoms.
How can you protect yourself?
As a student, you are most likely living in either University accommodation or a privately rented room in a shared house. Check to see if your accommodation has a carbon monoxide alarm installed. This is important if you have appliances that use fuels such as gas, oil, and wood as CO is produced from the incomplete burning of fossil fuels. If you use a fuel appliance, such as a cooker or fire, and don't have a CO alarm fitted ask your landlord or University accommodation department to install one. It is their legal duty to provide a CO alarm for you if there is fuel used within the building.
Do you need a CO detector if you don't have any fuel burning appliances?
Yes, it is recommended that even if you don't have any fossil fuel appliances in your accommodation that you have at least one CO detector fitted. Carbon monoxide can seep through walls and as such you are at risk of CO poisoning from your neighbour.
Is there anything else you should look out for?
You should check that all your appliances, such as cookers, fires, and boilers are serviced every year. This is the responsibility of your landlord and a legal requirement. Ask to see the annual certificates or reports if you can't see an in-date sticker on the appliance. If your landlord can't produce them then insist that the service is carried out again.
In between the annual service or checks keep your eyes open for any telltale signs that the appliance isn't working properly. These may include soot marks around the appliance, excessive condensation in the room, lazy yellow or orange coloured flames instead of a bright blue one. If you notice any of these signs inform your landlord immediately and ask for the appliance to be checked.
What do you do if carbon monoxide is detected?
If you suspect that carbon monoxide is leaking into your accommodation the first thing to do is open doors and windows to let in fresh air and ventilate the room. Turn off the appliance if safe to do so and contact the emergency services:
Gas Emergency Services (24 hours) 0800 111 999
Solid Fuel Advice Line 01773 835400
Oil (OFTEC) 01473 626298
Ambulance 999
For more information and advice on how to stay safe visit: https://www.carbonmonoxideinfo.co.uk/
*All telephone numbers were correct at time of publishing
Where can you buy a carbon monoxide alarm?
There is a wide range of carbon monoxide alarms available for different budgets, with optional features such as sealed lithium batteries that last the full lifespan of the sensor or digital screens that show the current and peak level of CO measured in the air.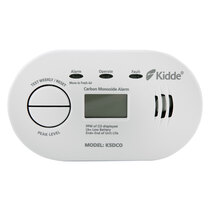 Digital Carbon Monoxide Alarm - Kidde 5DCO
FREE delivery
Product Life: 10 years
Battery: AA batteries included
Warranty: 7 year warranty
Displays CO levels from 10ppm
Peak Level Memory - recalls highest CO levels
CE Marked and UKCA Marked
Kitemarked to BS EN 50291-1: 2018 (domestic use)
Also suitable for the 2022 Welsh legislation
£14.96 ex VAT
£17.95 inc VAT
Buy Now