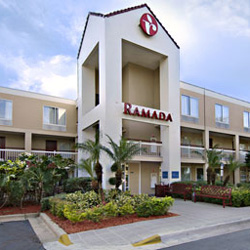 Wyndham Hotel Group, part of Wyndham Worldwide Corporation, the world's largest hotel and holiday chain has signed up Safelincs as the only approved fire safety supplier for its UK operations.
In the UK, Wyndham includes 740 hotels, 15000 cottages, 900 boats as well as 450 holiday parks. Hotels such as Ramada, Days Inn and Encore are some of the hotels that are included in their portfolio. As part of the deal Safelincs have offered favourable terms for the hotels including special prices for fire extinguisher servicing and fire alarm panel maintenance. Harry Dewick-Eisele, MD of Safelincs Ltd stated: "We are proud to be selected by Wyndham as their central fire safety provider. We will make sure that hotels in this group, many of which are already customers of ours, will receive benefits from this co-operation".
If you are a hotel owner or Facilities Manager of a hotel, contact Safelincs on 01507 462176 or email support@safelincs.co.uk to discuss your needs.
Safelincs recently launched a new business arm, Henry Wolfe, offering beautiful and bespoken fire safety solutions for boutique hotels and other design focused venues.