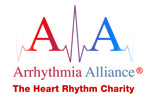 Heart Rhythm Week is a yearly event designed to raise awareness of how to detect, protect and correct heart rhythm disorders. Taking place this year from the 1st until the 7th of June 2015, we support this vital awareness week, helping to increase public awareness and increase the number of automatic external defibrillators (AEDs) available in communities.
Would you know what to do if you witnessed someone having a sudden cardiac arrest (SCA)? A survey carried out by the Arrhythmia Alliance in 2013 showed that over half of the UK's population underestimate the importance of swift first aid for people suffering cardiac arrest. The significance of defibrillators as first aid equipment is also highlighted by some stark statistics comparing survival rates relative to the available treatment.
The chances of survival for people suffering from a sudden cardiac arrest can range from an average of just 9% for those attended to by CPR alone, to 74% for people treated by a defibrillator within 5 minutes. This statistic is a powerful indicator of the difference a readily available defibrillator can make.
Safelincs underpinned its commitment to raising awareness of this issue by running a competition for schools to win a defibrillator. We invited schools across the country to submit a short video demonstrating the benefits of having a defibrillator in their school. The winning entrant was Ravensdale Junior School, and we took great pride in presenting them with a defibrillator earlier this year. Watch their winning entry here.
For further information about defibrillators, please visit the defibrillator section on our website.