It has been heartwarming to receive so many comments from our customers telling us that we are delivering a fantastic service despite all the restrictions that COVID-19 places on us.
We have put a lot of new processes in place to ensure that we are meeting all the guidelines and protecting our staff. Despite the vast majority of our 60 strong team now working from home we have maintained the exceptional service that makes Safelincs an award-winning company.
Here is what our customers say: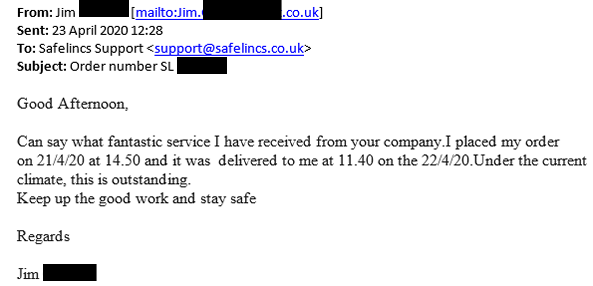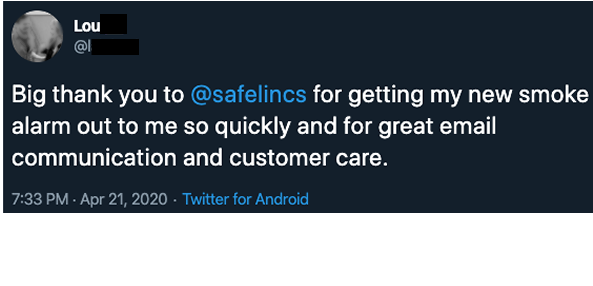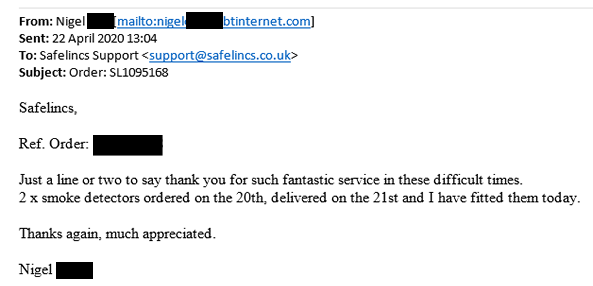 Whilst the difficulties that Covid-19 present are challenging we will continue to supply essential safety products and services to organisations and domestic customers to support and protect people.
Contact us today on 0800 612 6537 with your fire safety needs.