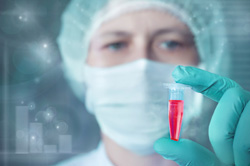 In October and November 2014 Safelincs reacted quickly to requests from the Department for International Aid, to provide safety equipment for shipment to West Africa as part of the UK Aid response to the Ebola crisis.
Defibrillators, powder fire extinguishers, fire bells, mini megaphones and smoke alarms formed two large consignments shipped within days of receiving the requests with special transport directly to Cotswold Airport to meet aircraft for onward transit to Africa, where they were utilised in new health centres built by Britain to save those suffering from this deadly virus. All the items were shipped on fumigated wooden pallets to ensure adherence to export rules.
Harry Dewick-Eisele, managing director, Safelincs commented: "We are pleased that we were able to support the UK response to the situation in West Africa. Our staff pulled out all the stops to ensure that all items, together with the required paperwork were delivered within the very demanding time limit and in compliance with the export regulations."
The outbreak of the Ebola virus primarily affects three countries in West Africa: Guinea, Liberia and Sierra Leone. Around 21,000 cases and 8,400 deaths have been reported globally by the World Health Organisation. Since the strong commitment by the international community started in earnest, the rate of new infections has reduced significantly but the virus still remains a major threat.