With only a small percentage of sports clubs and gyms having a defibrillator on site, is it an important addition to your sports facility's first aid provision? We look at the risk posed by cardiac arrest and the life saving potential of defibrillators at sports clubs, gyms or sports centres.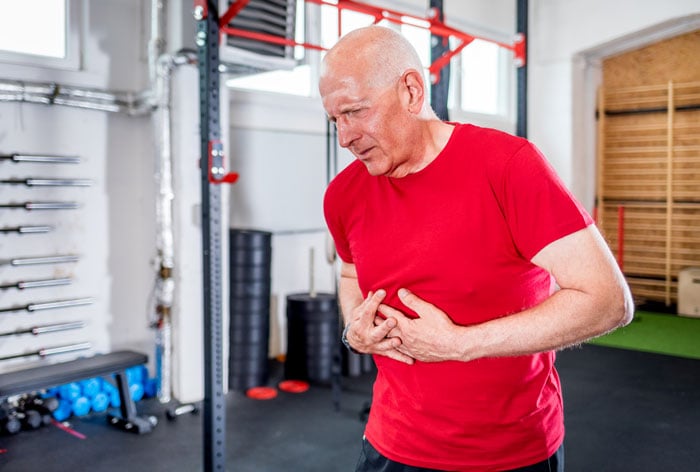 Why are defibrillators important for sporting clubs or gyms?
Let's look at the facts:
Research shows that over 90% of sudden cardiac arrests in young athletes happen either during or immediately after exercise.
The average age of people suffering from a cardiac arrest is between 35 and 44. But, some younger sportspeople may have an undiagnosed heart condition.
Apart from injuries that are directly related to the sport being played, cardiac arrest is the most common cause of death in young sports people.
Having an AED close at hand can make all the difference. Research shows that using an AED within 3 to 5 minutes of a cardiac arrest can mean survival rates are as high as 50-70%. Many lives have been saved during sporting activities by having an AED present at the time of cardiac arrest. Parkrun's collection of stories from cardiac arrest victims highlights the importance of having an AED close by.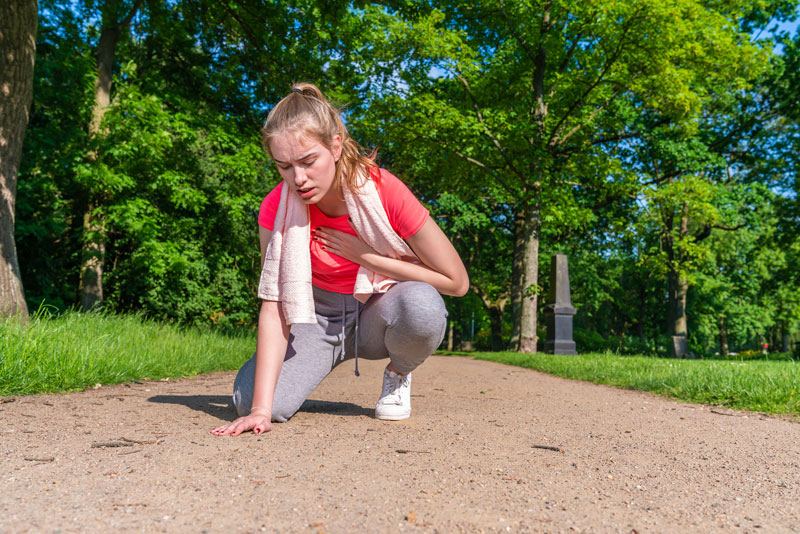 Is it a legal requirement for sports clubs or sports centres to have a defibrillator?
Whilst it is not currently a legal requirement in the UK for sports facilities to provide an AED, it is a valuable addition to the wellbeing and protection of sports players, club members and the local community.
Choosing a defibrillator for sports clubs and gyms
Anyone can use an automatic defibrillator – no training is required. They automatically deliver the shock to the heart. It is not possible to make matters worse if they are not used correctly.
Some defibrillators like the Heartsine 360P give better protection from water which may be a consideration if they are likely to be used outside. Look out for the AEDs IP rating which shows the level of protection from dust and water.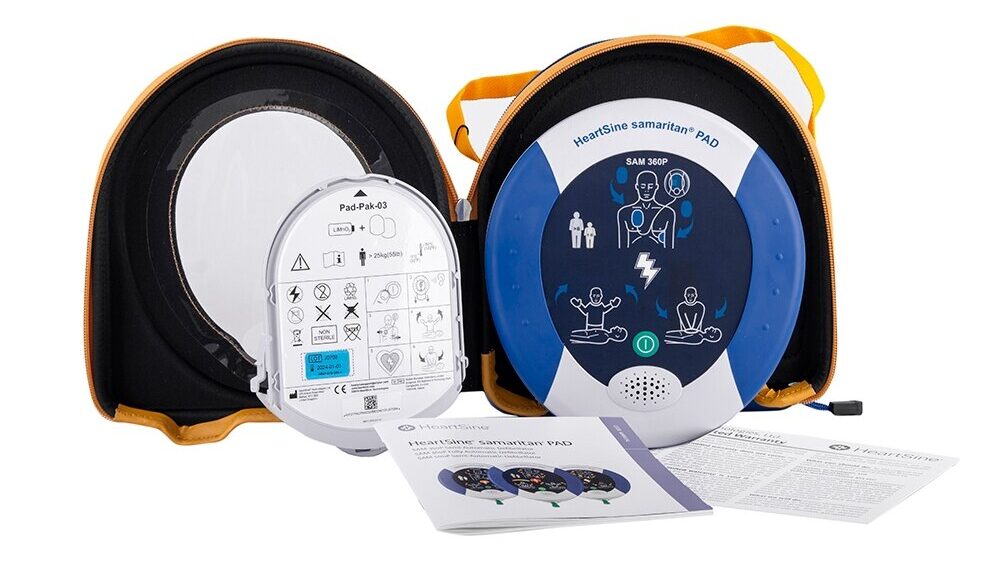 Consider the location for your AED. It should be easy to find in an emergency so it can be accessed as quickly as possible. The location will also determine whether you need to purchase an external defibrillator cabinet or an internal defibrillator cabinet. If you are locating the AED outside or somewhere like a football clubhouse where the temperature may drop below 8⁰C, then an external storage cabinet is required. These cabinets have integral heating to ensure the defibrillator stays at the optimum temperature. Because of the heating element, outdoor cabinets need to be installed by an electrician. Internal cabinets are simpler to install, just requiring screwing or bolting into the wall.
For events like Parkrun, marathons or large tournaments, an AED with a portable protective carry case is likely to be a good option. Many defibrillators come with carry cases, but they can also be purchased separately.
Maintaining your defibrillator
Community clubs, sports centres and gyms may be concerned about providing a defibrillator because of the maintenance requirements. Defibrillators self-test on a regular basis. They will flag up any issues, so maintenance of a defibrillator is not as daunting as it may first appear. One of the main things to look out for is expiry dates for pads and batteries.
Set up a regular visual inspection procedure and designate member(s) to carry it out. Use our free defibrillator maintenance checklist to monitor and record inspections.
Any AED will require replacement pads and batteries as these have an expiry date which varies depending on the manufacturer. Some AEDS such as Zoll AED 3 have a 5 year pad and battery life plus if you purchase a defibrillator from Safelincs, you can receive free replacement pads.
For complete peace of mind or if there is no one to carry out a visual inspection at your sports facility, we can organise a defibrillator inspection from one of our trained engineers as often as you like.
Defibrillator cost vs benefit
Although the initial outlay for a defibrillator can seem like a lot for a community organisation or sports facility, the potential for being able to offer life-saving treatment makes it a worthy investment. Defibrillators have relatively low maintenance costs and no requirement for training (for a fully automatic defibrillator). So, after the initial installation, AEDs can provide a service to the members and community without having high-cost implications. An important and worthwhile investment!