Friday 10th November 2023
From the 1st October 2023, new legislation came into effect that states it is now a legal requirement for all businesses, including holiday home owners, to record a fire risk assessment.
Does my holiday home need a fire risk assessment?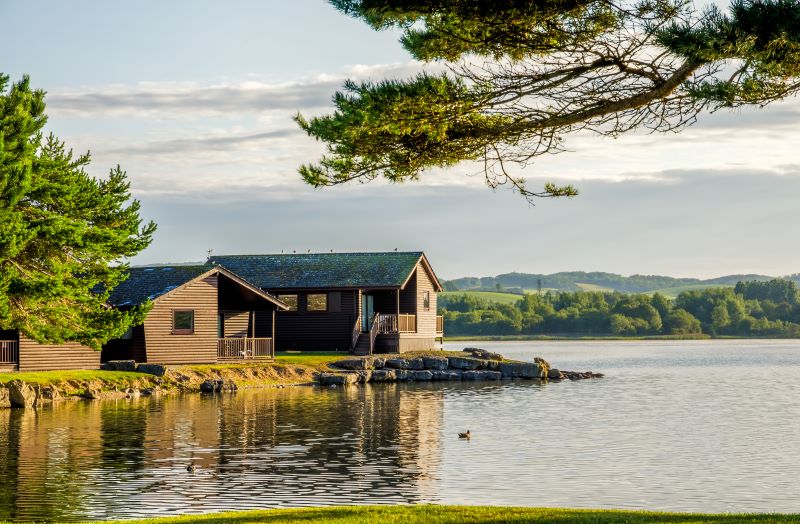 If you have a small let property (that is not let as a principal residence), then the law applies to you. You need to ensure that a Fire Risk Assessment (FRA) is carried out. Plus, you must also keep records of the FRA so that these can be checked.
You can complete one yourself, but you should read through the guidance notes carefully and understand the implications. If you do not feel confident to complete one then you can employ the services of a fire risk assessor. They will go through the potential risks and findings with you so you know what actions you need to take.
---
How do I carry out a fire risk assessment?
You will need to look at your property and identify all the things that could be a fire risk. Look at how to reduce those risks and quickly alert the occupants of danger. The fire escape routes should be maintained to allow guests to safely evacuate.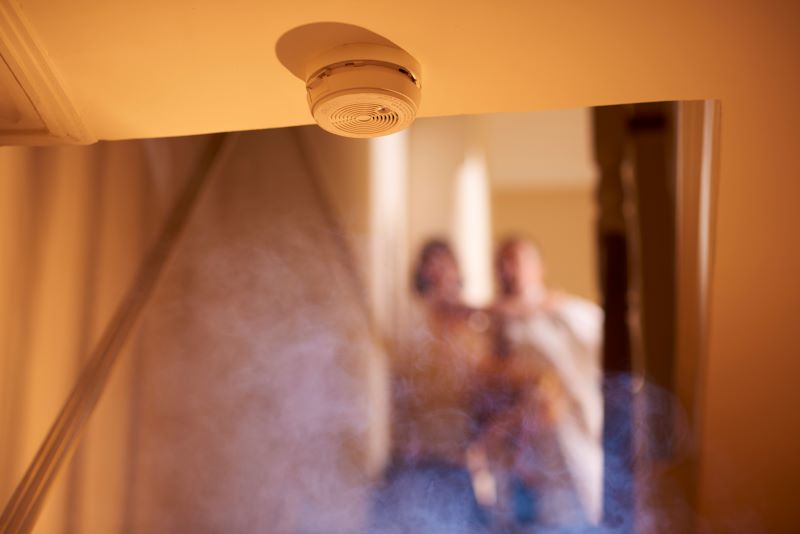 The main areas of risk that will need to be looked at are:
Electrical installations and equipment
Smoking
Arson
Heating
Cooking
Housekeeping
Furniture and Furnishings
Contractors
Dangerous Substances
---
It is also important to think about the type of guests you will have in your property. The very young and old or people with a physical, visual or auditory impairment may need additional equipment to alert them of danger.
What fire safety equipment does my holiday home need?
Recent guidance from the UK Government outlines recommendations to protect guests from the risk of fire in your holiday accommodation. Some of the changes/improvements that have been identified may require the services of a third party. Qualified contractors may be needed to carry out work on, for example, fire detection and alarm systems, fire-resisting doors, and fire protection systems.
It is important that you ensure that contractors are competent to carry out the work, as the ultimate responsibility for compliance of their work with fire safety legislation rests with you.
Remember, as holiday home owners, taking the time to carry out and act on your fire risk assessment protects you, your guests, your premises and your business.
How often do I have to check for fire risks?
It is good practice that between lets you check the property and go through each of the main areas to ensure there is no damage to electrical appliances. Also, check if any fire safety equipment has been removed or damaged as you will need to replace these before you can let out the property again.
Gas boilers should be checked annually by a Gas Safe registered engineer. If you have open fires or log burners these should be swept annually especially before their first use as the weather turns cooler.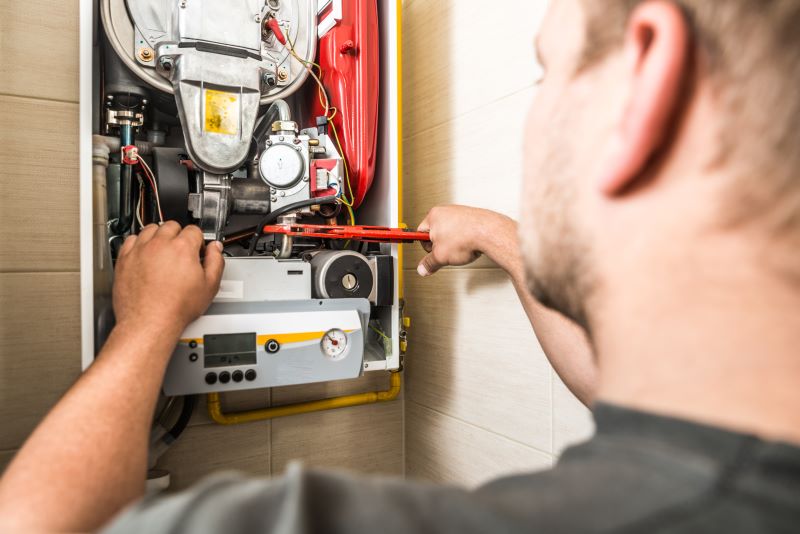 A fire risk assessment should be carried out annually. However, if there has been substantial building work or if there has been a fire then it will be necessary to do this before letting out the property again.
---
Read our guide 'Fire safety for Holiday Lets' for more information about keeping your guests safe.
---