August and September have seen two major fire incidents in two hotels, 'The Swan and Royal Hotel', Clitheroe and the 'Grand Burstin Hotel', Folkestone. In both cases all residents at the hotels and staff were evacuated without any serious consequences.
If you are a hotel or bed and breakfast owner it is your responsibility to ensure that your premises have adequate fire detection and protection. In the case of the Grand Burstin Hotel the alarm was raised by a passerby. Had the member of public not noticed the fire, the outcome could have been very different and casualties could have resulted.
Here are some important questions you need to ask yourself:
Do I have adequate fire detection and do my smoke alarms conform to the correct standard?
Do I have adequate fire extinguisher cover and are they up to date on service?
Have I got adequate means of escape or do I need to install fire escape ladders?
Are my guests aware of the evacuation procedure should the alarm be raised and do I have guests who would require assistance?
By asking yourself these few simple questions and acting on the outcome of the answers, you could be preventing a disaster. The hotel fire at the Grand Burstin was caused due to a guest leaving a tea light lit on top of the TV set unattended. Not something that you can prevent, but had the alarm been raised sooner, the damage due to smoke and flames could have been restricted.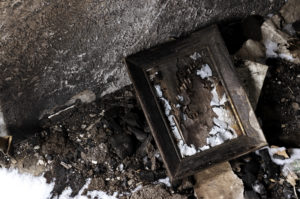 Remember, it is not only the lives of yourself and your guests you are protecting but also your livelihood and home. Unfortunately, the 18th century Swan and Royal Hotel was left wrecked by the fire that occurred there.
Your guests are YOUR responsibility. Safelincs Ltd are here to help you ensure that you have adequate protection. Please call FREEPHONE 0800 612 2946 for assistance.
Ref:
www.lancashiretelegraph.co.uk/news/ribblevalley/clitheroe/4583227.Huge_fire_guts_Clitheroe_inn/?ref=rss
www.kentonline.co.uk/kentonline/news/2009/august/17/hotel_fire.aspx