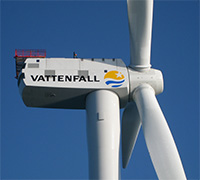 Vattenfall is one of Europe's largest generators of renewable electricity. 100 per cent owned by the Swedish state it operates wind power turbines in Sweden, Denmark, Germany, the Netherlands and the UK.
Vattenfall is keen to set new standards regarding the Health and Safety in all of its locations for employees and also for contractors and visitors who may attend these sites.
In the UK this commitment has been demonstrated by the company taking the initiative to provide automated external defibrillator (AED) units in each of its site buildings and to provide units in lifting bags which technicians can lift up into the turbine nacelles when undertaking significant work. The aim of providing these AEDs is that anyone on site should have significantly faster access to life-saving equipment should they need it.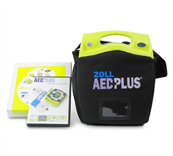 Safelincs has supplied Zoll AED Plus defibrillators to Vattenfall, a life-saving piece of equipment which not only delivers a controlled shock to save a patient from Sudden Cardiac Arrest (SCA) but provides CPR feedback and instructions to the first aider. The help feature gives audible and visual prompts for the rate and depth of chest compressions being administered during rescue. This AED is a semi-automatic device which can be used by minimally-trained members of staff.