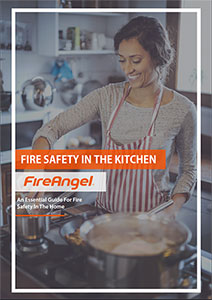 With around 62% of all home fires starting in the kitchen we should ask if we give this area of home safety as much thought as we ought to. Given that 50% of these fires are caused by cooking appliances, this question is paramount whether you are a landlord or a home owner.
A new fire safety in the kitchen handbook has been developed, which will give landlords an overview of their obligations in accordance with the current regulations and ways in which you as the landlord can meet these obligations. You will not only be ensuring that you are protecting your tenants, you will be avoiding a heavy fine or indeed a potential custodial sentence.
As well as addressing the requirements landlords need to adhere to, this handbook looks at potential issue home owners may face and gives advice on how to reduce the risk of a fire happening in their home
To find out more, take a look at this comprehensive fire safety in the kitchen guide.