Safelincs' international representatives arrived on June 19th from Italy, France and Ireland. The biannual meeting is a platform for training and exchange of ideas and developments within the industry.
Guest speakers from some of our main fire safety suppliers Ei Electronics, Kidde Fire Safety Europe, Fireco and Phoenix gave presentations and updates on new product developments. The country representatives also gave presentations on the developments in their fire safety markets.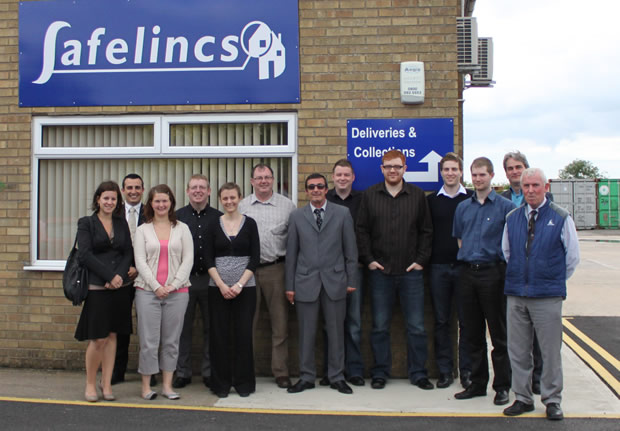 Safelincs' in-house web developers demonstrated the features of the new website interface that will be rolled out to all our international partners. There was also some time for discussions on SEO, forums, marketing and special features of the new website.
During Monday evening we enjoyed a private tour at Gunby Hall, a National Trust house located 7 miles from Alford. It was built by Sir William Massingberd back in 1700 and features beautiful gardens and rare artworks. The evening was rounded off with a very enjoyable meal at the local Gunby Inn.