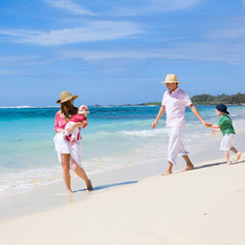 A recent ruling against a well-known holiday operator has again highlighted the very real dangers of carbon monoxide (CO) poisoning for holidaymakers. The heartbreaking death of two young children on vacation with their family in Corfu occurred in October 2006. The return to prominence of this terrible and avoidable tragedy serves as a potent reminder of the risks of carbon monoxide whether at home or abroad.
Whilst general awareness of the threat posed by CO is rising, sadly most people simply fail to consider the issue when travelling. At home you are personally able to ensure that fuel burning appliances have been installed correctly and that they have been adequately maintained, however on holiday we rely on those managing the holiday accommodation to do this for us. Carbon monoxide is often cited as the most common cause of accidental poisoning. Children, babies and pregnant women are especially vulnerable, but everyone should take steps to protect themselves against the dangers of this invisible, odourless and lethal gas.
At high levels of exposure, carbon monoxide can kill within minutes. Just a single night's sleep in proximity to a faulty boiler can prove fatal. The faulty appliance need not even be in the same room, as, frighteningly, CO is capable of reaching life threatening levels even when seeping through walls from adjacent areas.
The only way to ensure you are protected against this danger is to carry a portable CO alarm when travelling, and ensure it is active when you sleep. You may find advice elsewhere stating that colour changing dot type indicators are suitable to take on holiday, but this is simply not the case. People are by far at their most vulnerable when asleep, and these types of indicators cannot wake you in the event of carbon monoxide reaching dangerous levels whilst you sleep.
For as little as £13.67, you can ensure your family is safe from carbon monoxide poisoning throughout your holiday. Please make sure you add a carbon monoxide detector to your holiday checklist. It may be the most important thing you take with you.
For further information about the dangers of carbon monoxide and the symptoms you should look out for, please visit our CO information website.