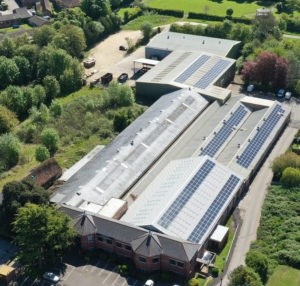 Making Safelincs a greener business has been one of our main initiatives since moving to the new site in December 2017. After investing into energy saving projects, such as the complete roll-out of LED lighting replacing fluorescent and sodium lights, Safelincs have now also made a huge investment into the installation of 1000sqm of solar PV panels, equating to a staggering 146kw of renewable energy.
'We are very proud to be able to supply the business with our own green electricity.' said Harry Dewick-Eisele MD, 'Reducing our carbon footprint is important to us as a company and this is just one of many initiatives we are implementing'.
The solar panels are expected to cover most of Safelincs' energy needs and will pave the way for future expansion and developments.
Find out what else we're doing to reduce our environmental impact.