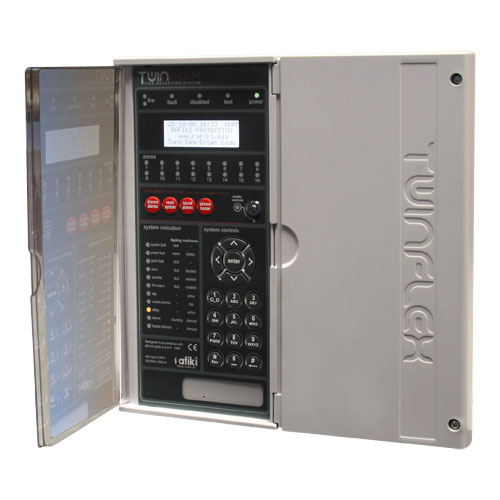 Safelincs has for many years carried out fire alarm system installations and servicing. However, whilst we have been able to give online quotes for new wireless fire alarm systems we had not been able to provide simple online quotes for nationwide fire alarm system servicing without prior discussion with the customer and/or site surveys. This challenge has now been mastered and Safelincs can now offer clear pricing for fire alarm system servicing online; the price remains the same wherever our customer is based in the UK and whatever type of system is installed. The price is unaffected by the customer's location and is calculated from the number of devices connected to the system.
Our service is carried out in accordance with BS5839-1:2013 and covers all tests and certification to comply with the standard. If defects are found, there is a fixed hourly rate to deal with the repairs (should you wish us to carry out the work). Any replacement components are priced at our competitive online sales prices.
We also offer our contract customers an out of hour emergency service to give you advice about silencing a false alarm. Should we be unable to rectify the problem over the phone we will attend the site within 8 hours.
To book our fire alarm system servicing, just fill in our email contact form on our fire alarm servicing page or contact us by telephone. We will then contact you with a service agreement to be signed and returned so that we can arrange the service visit, at the price already stated online.