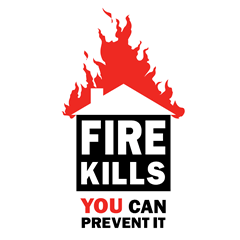 The clocks go back on Saturday 25th October and the Government's Fire Kills campaign is once again reminding people to test their smoke alarms at the same time.
As well as running a high profile campaign each time the clocks change, Fire Kills uses social media to promote monthly humorous videos featuring unusual ways for testing smoke alarms. These have included use of a skateboard, a remote controlled helicopter and a human pyramid!
Those people wishing to test their smoke alarms regularly can take advantage of Safelincs free smoke alarm reminder service and set their own pattern for having their memories jogged. We'll send a reminder email at a frequency set by you.
Smoke alarm ownership increased rapidly from 8% in 1988 to 70% in 1994 in England, and has continued to rise and it's now over 88%. However, it's crucial that they are tested regularly and the batteries changed each year (unless the smoke alarm is a ten year alarm with a sealed-in battery).
After ten years a smoke alarm should be replaced. In many cases, alarm owners can use the existing base plate and directly install a replacement smoke or heat alarm without the need for an electrician.