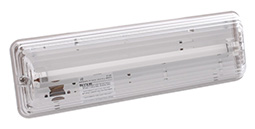 If you're looking for a replacement slave emergency luminaire for your centrally-powered emergency lighting system, then unless you are an expert, there is a fair chance that you have some questions in mind. Luckily for you, we have just the resource you need!
Our recently published article – Emergency Lighting Slave Units – aims to fully explain the concept of slave lighting and central battery systems, whilst also answering a broad range of questions that we have encountered over the years from our customers.
The article also explains the differences between slave lights and standard self-contained emergency lighting luminaires in plain language, and explores the pros and cons for each option.
If you want to know more about slave emergency lights or systems, then this is the article for you. A wide variety of questions are tackled, all with the intention of giving you the information you need to make knowledgeable decisions about slave lights.
Safelincs' partnership with UK based lighting specialists Orbik has enabled us to greatly expand the range of high quality emergency lighting options we offer. This selection includes both standard (self-contained) emergency light fittings as well as the often misunderstood slave luminaires that form the focus of our new article. Regardless of which system you require, Safelincs' website is the resource you need both for information and for replacement parts or entirely new emergency lighting systems.
For further general information regarding emergency lights, please click here. If you have a specific question that is not covered, or require a quotation for an entire emergency lighting system, please contact our friendly customer service team via support@safelincs.co.uk.
Related articles: