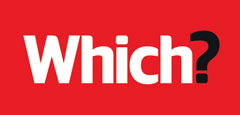 Which?, the largest consumer body in the UK, has released a damning report highlighting 10 dangerous carbon monoxide (CO) alarms that were available for sale on Amazon.
These alarms failed the independent tests performed by Which? and did not sound in over a third of tests where CO was present. Carbon monoxide alarms are the only way that you can detect this poisonous gas as it has no odour, taste or colour.  If you have bought one of these alarms your family may be in danger.
When purchasing a carbon monoxide alarm be aware that the seller may be claiming that their alarm meets EU safety standard EN 50291 for carbon monoxide alarms, however these claims may be untrue. All of the faulty alarms tested by Which? did indeed claim to be produced to this standard, however Which? believes this to be a false claim. Not only that, these alarms also gave customers installation instructions that could have left them in a dangerous situation without protection in the right place.
What can you do? If you have purchased a CO alarm through Amazon, check that the model is from a reputable brand. FireAngel, First Alert and Kidde are longstanding brands within the fire industry and you can rest assured that the alarms sold by these manufacturers meet all the necessary regulations and will give you peace of mind.