The Government is now advising businesses to start going back to work if they are unable to work from home but they must put procedures in place to protect their staff and customers. For some businesses, this is a daunting thought, and knowing what to take into consideration can be a minefield. Here are some useful tips to help you make your COVID-19 risk assessment.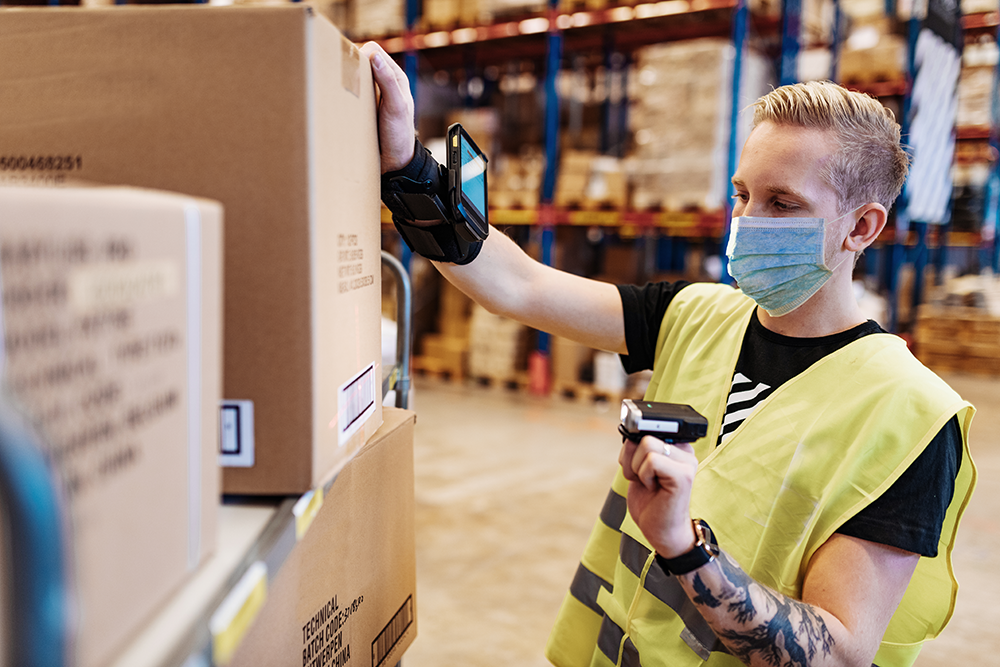 Social distancing and PPE
Current guidelines state that a distance of at least 2 meters between people should be enforced, using markers on floors to provide a guide can be as simple as using coloured tape on the floor or you can use specially made floor markings with advisory text on them. Having a visual guide helps staff to know how far away they are from each other and gives confidence that they are a safe distance.
If for some reason, you are unable to adhere to the 2 meter rule you must supply PPE, such as masks and gloves for staff. Make sure that these are easily accessible and that everyone knows how to correctly wear the mask. You should also supply hand sanitiser at these PPE stations. Having a dedicated sanitisation stand may be a simple option to ensuring that the correct PPE is available at the right locations. Staff should be given clear instructions as to when to change gloves and masks to ensure that these items of PPE do not become contaminated.
Reducing group staff numbers
It may be necessary to look at reducing the number of staff you have working in the same area. Assessing if any of your staff can continue to work from home can help with this, but you need to be mindful that home workers have the correct equipment and that you are still taking their health and safety seriously. Providing these staff members with a home working fire safety kit will ensure that all fire and first aid risks are covered.
Be creative and look at different shift patterns, you may be surprised at suggestions put forward by your staff, so include them in your decision making. Look at the pros and cons of these new shifts, increasing the day to a 12-hour shift may sound daunting but with the balance of more days off in the week this is a really good compromise.
Infection control products
If you are unsure which infection control products are suitable for you, give our customer care team a call for advice on 0800 612 6537.