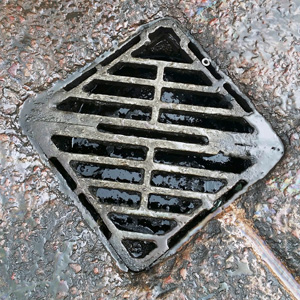 Just a month after it purchased a P50 service free fire extinguisher from Safelincs, Abbey Metal Recycling called it into action.
Late one afternoon at the end of April, a member of staff was cutting a sub-frame with a disc cutter. A spark ignited a pool of oil on the surface of water inside a gully pot which drains into an inceptor tank. Within seconds a small fire broke out, but it was quickly extinguished using the powder P50. There was no damage to the gully pot or drain gate and nobody was injured.
Abbey Metal Recycling is a family owned and operated metal recycler based in Cinderford in Gloucestershire. With over forty years' experience in the metal recycling business, it has earned a strong reputation within the industry for its dependable service.
The company purchased the P50 as it is an appliance which, due to the nature of its manufacture, requires only an annual check by a member of its own staff rather than a costly yearly visit from an external extinguisher engineer. All the components in the P50's construction are non-corroding and this, together with a ten year warranty, make it an attractive proposition for the environment in which it is utilised by a recycling company.
Furthermore, Abbey Metal Recycling benefited from Safelincs' free replacement / repair policy for all fire safety items sold by Safelincs which are utilised or damaged in a fire situation. Abbey's P50 was therefore immediately replaced free of charge.