Our new free fire extinguisher guide is a useful resource for anyone involved in purchasing fire safety equipment. Providing a complete overview to different types of fire extinguisher, this complete fire extinguisher guide answers our most frequently asked questions.
Ideal for fire wardens and anyone involved in purchasing fire safety equipment for businesses or organisations, it offers a complete introduction to fire extinguishers. It is also a useful reference tool for anyone starting out in the fire safety industry, such as fire extinguisher technicians.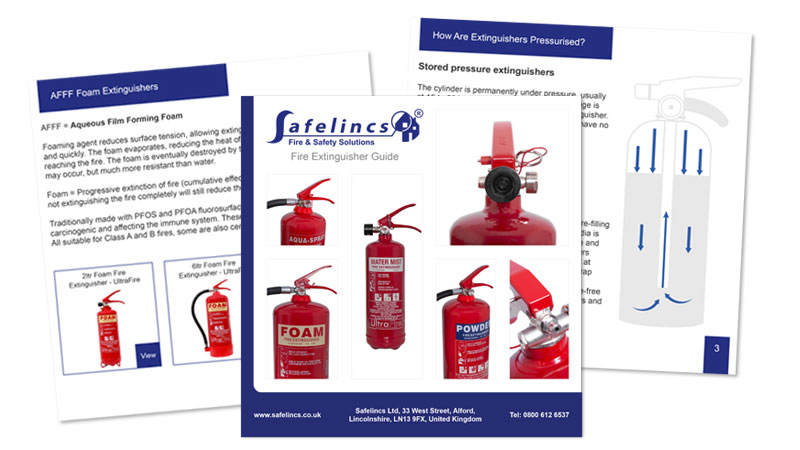 An introduction to fire extinguisher types
Download this printable resource for a complete overview on fire extinguisher types and uses, including:
Fire extinguisher classes
Which fire extinguisher to use on which fire
Fire extinguishers for electrical fires
How does a fire extinguisher work?
Where should a fire extinguisher be located?
How many extinguishers are needed
Fire extinguisher ratings
Up to date advice on dealing with lithium-ion battery fires plus innovative new technologies like P50 Service-free Fire Extinguishers make this comprehensive guide a great new tool for businesses and organisations.