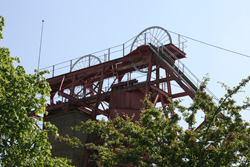 When the Northumberland Aged Mineworkers Homes Association (NAMHA) wanted to ensure that all of its accommodation was safe from the deadly carbon monoxide (CO) gas, it turned to Safelincs.
The organisation provides housing for retired miners, the widows of retired miners and others and was aware that around 50 people each year die from carbon monoxide (CO) poisoning, while many others suffer from carbon monoxide related illnesses. It is believed that this figure is, in reality, far higher, as the symptoms can be easily confused with other ailments. Experts believe that some deaths amongst elderly people are not properly investigated and wrongly attributed to natural causes.
So, as well as ensuring that all gas appliances in its properties are regularly serviced, NAMHA took the decision to invest in CO alarms to warn of the presence of the gas. It contacted Safelincs to ascertain which would be the most appropriate for the properties that required protection.
"The staff at Safelincs were extremely supportive and offered useful advice that helped us choose the CO alarms that best suited our requirements," explained Kevan Davison from NAMHA. "And their products are very competitively priced."
Safelincs has so far provided over 500 CO alarms, which come with a ten year long-life sealed battery and ten year manufacturer's warranty.