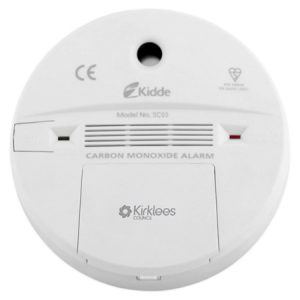 Between 2008 and 2010 Safelincs delivered over 120,000 carbon monoxide (CO) alarms to residents in the Kirklees area as part of Kirklees council's Warm Zone project.
The alarms supplied through this initiative will now be around 8 years old and are nearing the end of their sensor life. Safelincs have launched a new campaign to raise residents' awareness to ensure they are replacing their alarms to stay protected from the dangers of CO poisoning.
Carbon monoxide is a deadly gas that has no odour, colour or taste and can only be detected by a carbon monoxide alarm. Shocking new statistics launched by Project Shout, a national CO awareness campaign, reported that a staggering 2500 people, ten times what was previously thought, are treated for the effects of carbon monoxide poisoning in England and Wales per year. Some of these cases will be fatal, with approximately 50 people dying annually.
When carbon monoxide alarms reach the end of their sensor life they become unreliable and you may unknowingly be putting your family in danger. To check if your CO alarm needs to be replaced, look on the back of your alarm, where you will find either the manufacture date or the date of replacement.
If you want to ensure you and your family are protected from this deadly gas, act now and take advantage of our special offer or call our Customer Service Team Freephone 0800 612 6537.