A Lincolnshire cattle farmer has benefited from Safelincs' free after-the-fire-replacement policy after suffering a fire in one of his barns.
A fire broke out at night causing extensive damage and destroying the barn before the owners were alerted and able to take any action. Some of the fire fighting equipment in the barn was also damaged in the fire. As soon as we were notified by the customer, Safelincs visited the farm and replaced two fire extinguisher exposed to the heat of the fire, ensuring that the legal obligations of the farm were met and reducing the farmer's stress and costs in a difficult time.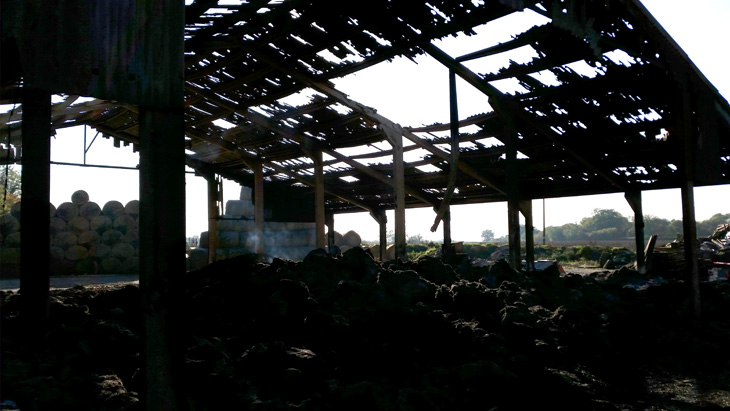 Safelincs, as a policy, is replacing any fire safety products purchased from it free of charge if they are used on or damaged by a fire. It is just one of many ways in which Safelincs helps its customers all the way through the life cycle of fire safety products.