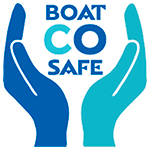 Spreading awareness about carbon monoxide (CO) poisoning among the boating community is important to protect boaters and to save lives. CO is a deadly gas created by incomplete combustion of fossil fuels and wood and boaters are at risk where their fossil fuel appliances don't burn properly or where CO fumes are blown back into boats. It is not possible to detect this deadly gas with human senses as it does not have any colour, taste or smell.
We are proud to to announce that Safelincs have teamed up with TBS Boats Ltd, one of the UK's leading boat sellers, in support of their CO initiative and the national awareness campaign boatcosafe.uk.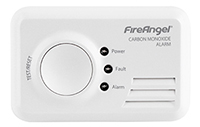 'Following a number of cases of CO poisoning on boats in recent years TBS Boats Ltd have decided to launch an initiative to fit a CO alarm to every boat we sell, new and used, free-of-charge, raising awareness with boat owners.' said Dominic Smulders, Managing Director, TBS Boats Limited. He went on to say 'We are pleased to be supporting a national awareness campaign with boatcosafe.uk and have partnered with Safelincs, one of the UK's largest fire safety retailers as one of the initiatives of this campaign.'

Safelincs have designed and printed awareness stickers that will be distributed to boat owners, highlighting the symptoms of CO poisoning, which can often be mistaken for a cold or flu as well as having a bespoke CO boat page on our website.
For more information visit www.safelincs.co.uk/bco/