Buy selected products from Safelincs and help to raise vital funds for Alzheimer's Research UK. We are pleased to announce that for a limited time, we will be donating £1 for every selected item sold.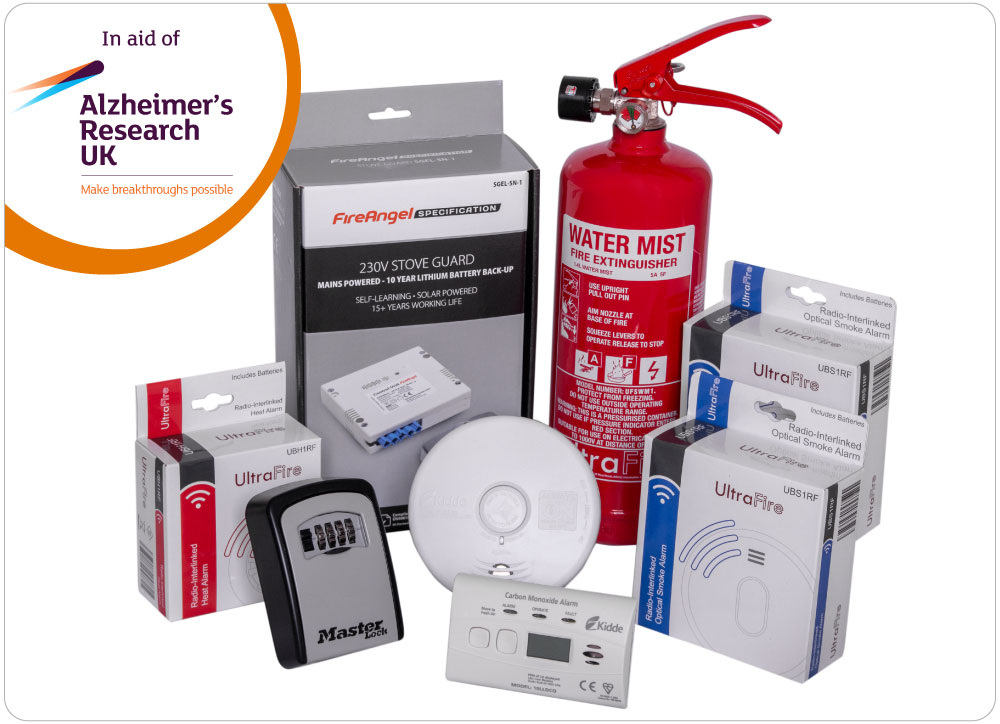 ---
Harry Dewick-Eisele, MD from Safelincs hopes that in addition to fundraising, home safety issues faced by people living with dementia will be highlighted "Safelincs aims to raise awareness of what can be done to support anyone living with symptoms of dementia to stay safe at home, particularly with regard to fire risks and carbon monoxide poisoning."
Our new article 'Home Safety for People with Dementia' provides top home safety tips. We hope this will help families, friends or carers to protect people living with dementia as far as possible so that they can live safely at home.
The symptoms of dementia such as memory loss and confusion can mean that the risk of a fire occurring is greater. The likelihood of being affected by carbon monoxide poisoning from everyday appliances could also be increased. We hope to encourage everyone to support our fundraising by purchasing one of our selected smoke alarms, carbon monoxide alarms or other safety products either for themselves or for other vulnerable friends or family who may be more at risk.
Naomi Walters, Regional Fundraising Officer at Alzheimer's Research UK said "There are 850,000 people with dementia in the UK and the condition has a devastating effect on hundreds of thousands of families. Alzheimer's and the other forms of dementia are now one of society's biggest medical challenges, but with research they can be overcome.
"We can't thank Safelincs and their customers enough for raising vital funds for dementia research and helping us in our mission to make life-changing research breakthroughs possible for people with dementia."
Help us to raise much needed funds that will support Alzheimer's Research UK to continue to conduct vital research! They hope that their work into the causes, prevention, diagnosis and treatment mean future generations can be free from the fear, harm and heartbreak of dementia.
Buy one of our selected home safety items now to raise funds!