In pubs, receptions and public places staff frequently wear face masks covering nose and mouth to protect themselves and the public against the spread of airborne germs and viruses. This is usually sufficient to offer reasonable protection. However, what happens if a member of the public falls ill and the member of staff has to provide support or even first aid?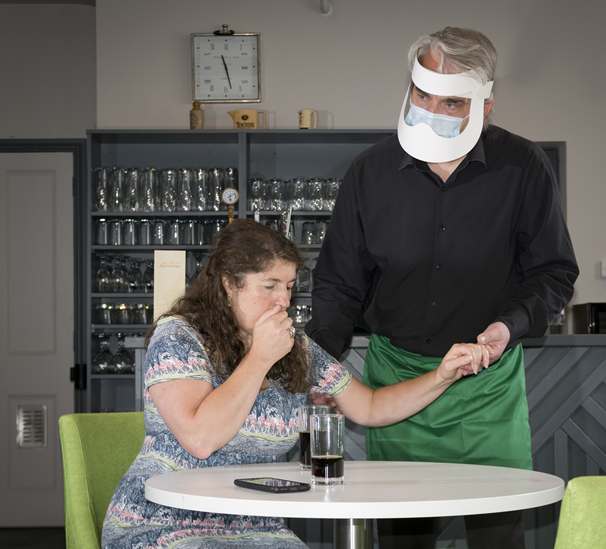 A face mask on its own is not sufficient protection if the ill person coughs or sneezes. Droplets could easily infect the first aider through their eyes or where the mask does not fully seal around the mouth and nose. In such cases a face shield is required. However, in places of work where there are multiple staff members it is impractical to store hard plastic face shields for such an emergency. The risk of cross-contamination is just too high and these hard plastic face shields need periodical sanitising to ensure they stay safe to use. Safelincs' disposable face shields provide the ideal solution. They can be stored flat and can be rapidly deployed in an emergency. They offer a good field of vision, protect the entire face and do not slip even when kneeling down or moving rapidly.
After use they can simply be disposed of without having to clean them, preventing the risk of cross infection and spreading viruses such as COVID-19. They are supplied in packs of 20 and are very economic starting from £0.30 per shield. Please contact Safelincs if you have any questions or would like to trial these shields. Telephone 0800 612 6537 or email support@safelincs.co.uk.