The coronavirus pandemic has affected us all and social distancing has now become part of our everyday life. Limiting contact with delivery drivers when your fire safety order arrives prevents the spread of the Covid-19 virus. To help or customers maintain social distancing we want to tell you about the new My Places feature on the Hermes App.
If your parcel is being delivered by Hermes you can arrange a contact-free delivery by uploading a photo of your preferred safe place (such as your garage, shed or porch) to the Hermes App, My Places. Your delivery driver will be able to see these images and will deliver your parcel safely to your personal safe place.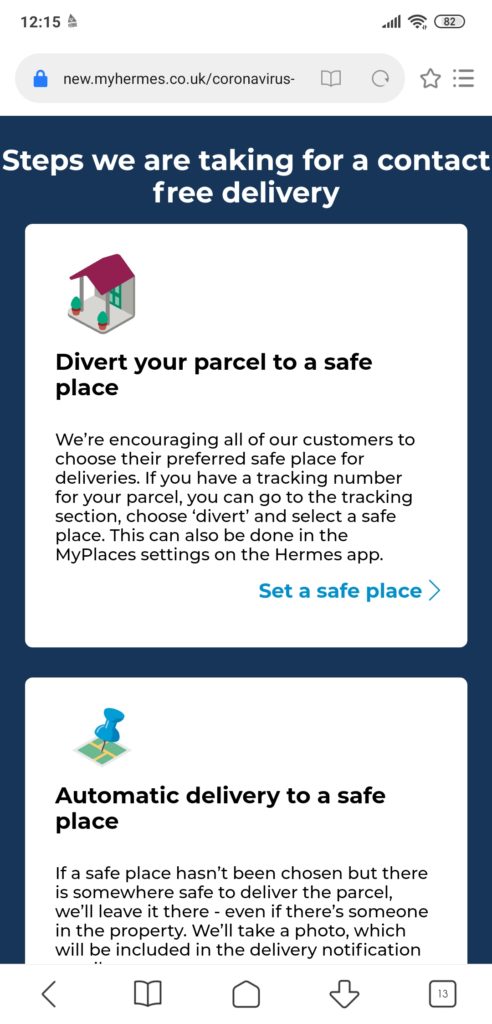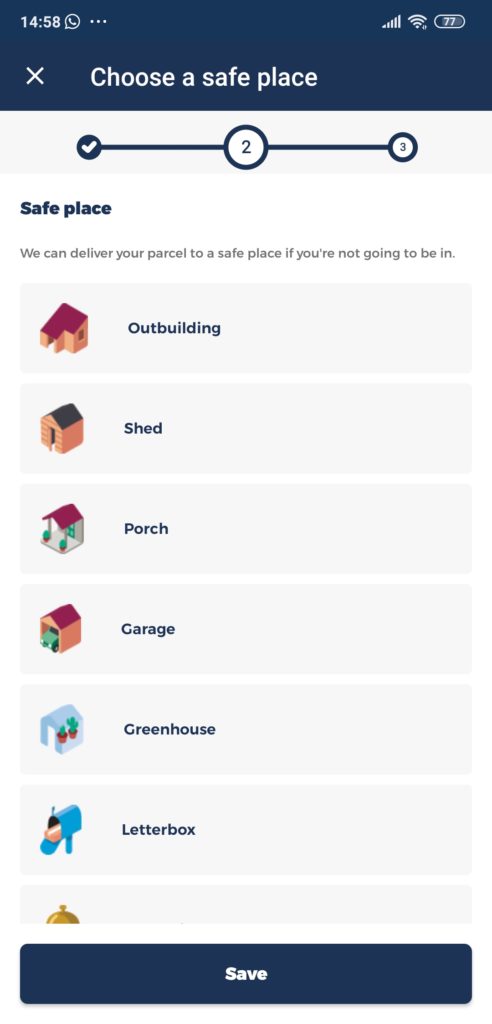 To find out more visit https://new.myhermes.co.uk/our-services/mobile-app.html. Safelincs is working closely with Hermes to ensure that your essential items arrive as quickly and as safely as possible to you in these unprecedented times.