How aware are you of the dangers poorly maintained gas appliances pose to you and your loved ones? This year Gas Safety Week (16th – 22nd September) has a particular focus around the most vulnerable of us, ensuring that everybody is aware of the importance of gas safety and looking at ways to protect every member of our society.
Badly maintained gas appliances can have a devastating effect, causing fires, explosions, gas leaks, and carbon monoxide poisoning. Carbon monoxide (CO) is a deadly gas that is produced from poorly combusted gas and it can kill within a few breaths. There are no warning signs, you can't see, smell or taste it! The only way to detect CO is with a carbon monoxide alarm.
Do you know the symptoms of carbon monoxide poisoning?
With over 50 deaths from CO poisoning every year in the UK and thousands of recorded cases of CO poisoning it is important to know what to look out for.
There are 8 symptoms to be aware of: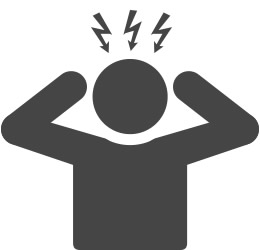 Having persistent dull headaches and tension type headaches.
Persistent Headaches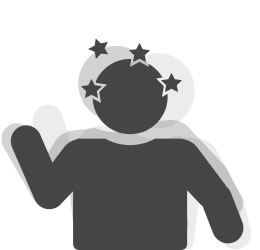 Having waves of dizziness or feeling light headed and off balance.
Dizziness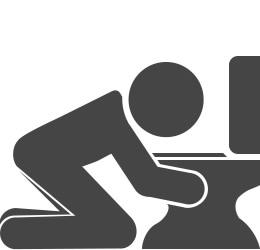 Feeling like you need to be sick (nausea) and actually being sick (vomiting)
Nausea / Vomiting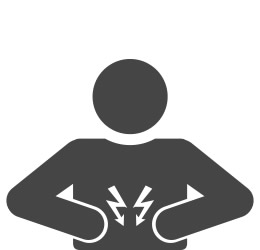 Pains in your stomach or lower abdomen, sometimes accompanied by diarrhoea.
Stomach Pains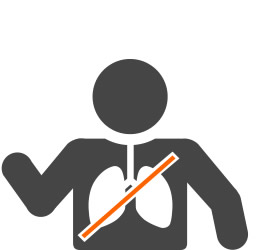 Sudden shortness of breath or difficulty breathing (dyspnoea)
Difficulty Breathing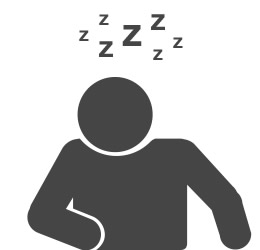 Having no energy or feeling tired, sleepy, lethargic and sluggish.
Tiredness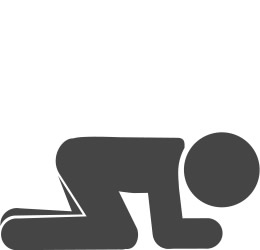 Sudden collapse, seizures or loss of consciousness.
Sudden Collapse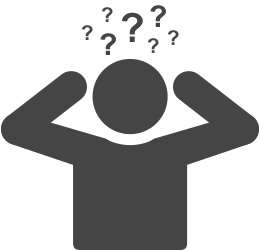 Confusion, difficulty concentrating and becoming easily irritated.
Confusion
If you, or someone you know, has any of these symptoms, which improve when they leave the house, the chances are that carbon monoxide is present in their home.
What to do if you suspect there is a carbon monoxide leak
If you think there is carbon monoxide leaking into your home you should:
Open doors and windows to let fresh air in and turn off your gas appliances before leaving the building
Call your gas provider or a Gas Safe Registered Engineer
Inform your neighbours, CO can penetrate walls and seep into adjoining properties
Seek medical advice
DO NOT ENTER your property until you have been told it is safe to do so
Install a CO alarm for an early warning signal that the deadly gas is present
How to stay safe
Ensure that gas appliances are well maintained and checked at least once a year by a Gas Safe Registered Engineer. Once you had an appliance serviced it is important to regularly check that it continues to work correctly, for example, gas cooker nozzles may become partially blocked by food, causing the gas not to burn correctly. If you notice any of the following signs, then your gas appliance may not be working correctly.
Dull yellow or orange flames
Black marks on your appliance or on walls near them
A pilot light that frequently goes out
Higher than normal amounts of condensation in the room where the appliance is
While thinking about your own gas appliances and how safe they are, have you thought about checking the safety of elderly relatives, too? With deterioration in eyesight and an increased chance of having a disease that affects memory, such as dementia, elderly people are particularly vulnerable. Gas cookers and gas fires can accidentally be left on and an elderly person may not notice that their gas appliance has an orange flame.
Fit a carbon monoxide alarm for peace of mind. The alarm will sound and give early warning sign that CO is present, enabling early evacuation and repair of appliances. Alarms such as the Kidde 5DCO have a digital display, which will display the CO concentration even if there are only very low levels of CO, giving you advanced warning of CO before the levels become dangerously high. If the CO gas levels rise to a dangerous level, the 5DCO will sound the full alarm.
If you would like further advice please call our customer care team on 0800 612 6537.
Gas Emergency Services: 0800 111 999