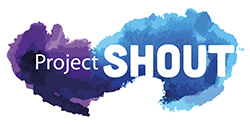 This week sees Project Shout, a national awareness campaign highlighting the dangers of carbon monoxide poisoning, launch its 2017 campaign.
Research carried out by Project Shout reveals that the suspected cases of CO (carbon monoxide) poisoning are ten times higher than previously thought. This means that a staggering 2500 cases of CO poisoning occur each year across England and Wales alone.
CO poisoning can have severe long term effects on health and causes around 50 deaths a year. Spreading awareness of the danger of this deadly gas is the ethos of Project Shout. Rob Lyon, campaign director for Project SHOUT, said: "These numbers are very concerning and highlight the fact that we need to do more to tackle the dangers of carbon monoxide and raise awareness of the symptoms."
It is estimated that a staggering 40 million people are at risk of carbon monoxide poisoning. This deadly gas cannot be smelt, seen or tasted. The only way to protect yourself is by having a CO alarm in your home. An alarm should be installed in every room where a fuel burning appliances is fitted. Carbon monoxide is produced from the incomplete combustion of a fossil fuel such as coal, gas, oil and wood.
Safelincs proudly supports Project Shout and is offering up to 33% discount on selected CO alarms. Make sure you are protected today.