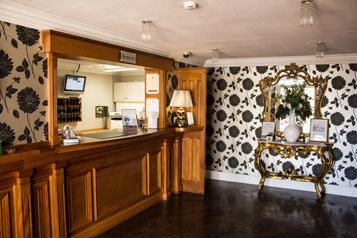 Providing a discreet and tailored extinguisher servicing contract to some of London's most expensive luxury apartments was no challenge to Safelincs.
The facilities management team tasked with arranging the annual service of their stylish stainless steel fire extinguishers that reflect the sophisticated character of the building needed a company who could carry out the task discreetly and 'invisibly'.  Due to the exclusive nature of the apartments and the expectations of the owners, high standards and professionalism were a must.
After listening to the needs of our client we drew up a plan to undertake all servicing from our vehicle parked in the underground car park below the main building. Water containers were brought along to refill the water based extinguishers and waste water tanks on the van were used for storing the redundant extinguishing liquids for later environmentally responsible disposal.
As well as carrying out the annual service of the stainless steel fire extinguishers in the communal areas of the building we also installed P50 service-free extinguishers in the operations areas, where the distinguished owners do not venture. The P50 extinguisher does not require an annual service by a trained extinguisher engineer and has an initial life span of 10 years, saving costs for the FM company.
All the servicing work was carried out without any inconvenience to the residents of the building. In fact they didn't even notice it was going on. The Director of Engineering for the building commented: "Your technicians were excellent, a real credit and I would have no hesitation in recommending Safelincs in the future."