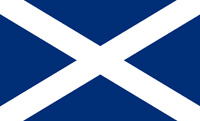 Landlords in Scotland are preparing for a new law that comes into power from the 1st of December regarding carbon monoxide (CO) detection in rented properties. The legislation is being introduced as part of the 'repairing standard' which governs the responsibilities of landlords in relation to basic standards of upkeep and safety.
The detection of carbon monoxide has now joined smoke detection on this list of duties, placing the responsibility for purchasing and installing CO detectors firmly in the hands of landlords. Those failing to provide CO detection are liable for referral to the Private Rented Housing Panel (PRHP) which has the authority to take action against landlords failing to comply.
This development has been welcomed by groups promoting CO safety, as statistics show that those living in privately rented accommodation are up to three times more likely to suffer from CO poisoning that those living in any other housing type.
Carbon monoxide is invisible, odourless and deadly. The only way to reliably detect CO presence is to install CO detectors. It is therefore predicted that the introduction of this law will help landlords to identify and resolve problems with their fuel burning appliances, which otherwise would have gone unnoticed.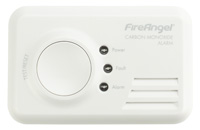 Two important factors to note are that the legislation specifies all CO detectors supplied by landlords must feature a sealed, long-life battery, and that there should be a detector sited in every room containing a fuel burning appliance. Therefore it may be necessary to install more than one detector within a property and to replace detectors with changeable batteries already in place to comply with the regulations.
It should, however, be recognised that appliances used solely for the cooking of food are exempt from the legislation, but if a cooking appliance was to be in the same room as a fuel burning heating appliance, then that room would need to be covered by a detector.
A detailed guide to the legislation can be found within our Landlords and Fire Safety help section. However, if you need any assistance in relation to the new CO law, or any other aspect of fire safety, please feel free to contact our customer service team on who will be happy to help you purchase the most suitable products.