Despite there being around 270 children per year who die after suffering a sudden cardiac arrest at school there are only 80 out of the approximate 30,000 schools in the country that have a defibrillator on site.
As part of a drive to increase awareness and to inform schools of the pending legislative changes that are coming into force, we ran a competition for schools to win a defibrillator.
The competition entries submitted a short video demonstrating the benefits of having a defibrillator at their school. The entries were judged on message, technique and originality.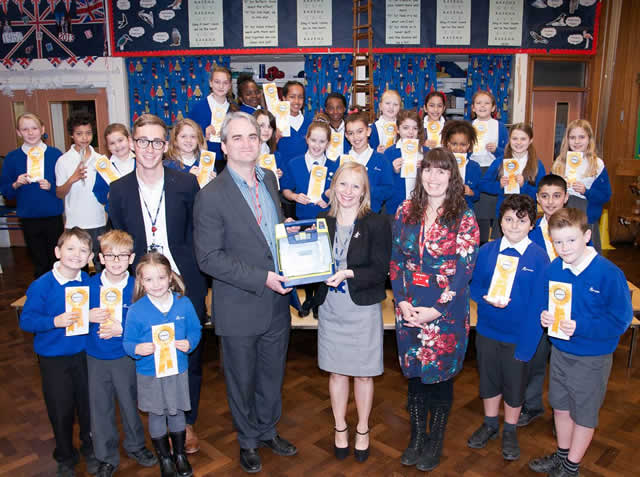 There was an unbelievable number of entries into the competition, making judging very hard. Winners were Ravensdale Junior School, Mickelover, Derby and runners up were Penwortham Priory Academy, Preston. Here is a photo of the presentation of the defibrillator to Ravensdale Junior School.

The video and more information about defibrillators in schools can be viewed on our defibrillator competition information page.