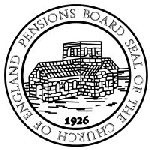 Safelincs has undertaken fire risk assessments for retirement homes operated by the Church of England Pensions Board.
There are seven supported housing schemes around the country in the Midlands, West Sussex, Devon, Gloucestershire, Surrey, North Yorkshire and Lancashire. Each has approximately 30 self-contained flats for retired members of the clergy. In addition, all of them have large kitchens where communal meals are prepared, chapels, small offices, dining rooms and most of them also have residents' lounges.
Under the Regulatory Fire Safety Order 2005 it is a requirement for all employers or owners of premises to carry out a fire risk assessment (FRA) for every workplace or premises for which they are responsible.
One of Safelincs' professional fire risk assessors visited each of the seven locations, undertook a site analysis, recorded the findings and explained them to the person with responsibility for each site. The assessments looked at measures to reduce the risk of fire on the premises, reducing any potential spread of fire and the effective means of escape should a fire break out. Hazards were identified and eliminated or reduced.
A written FRA report was produced along with the necessary forms to allow each site to update its report in the future and to document any corrective actions that were carried out.
Safelincs obtained the work through the Parish Buying website, operated by the Church of England, which offers negotiated rates from core suppliers contracted by the Church of England on behalf of parishes, church schools and other church organisations. Safelincs is the selected supplier for all fire safety and H+S items and services. This includes a range of over 3500 fire safety products, such as fire safes, fire doors and fire alarm systems.
Ian Grace, Supported Housing Operations Manager for the Church of England Pensions Board commented: "Safelincs staff were courteous, easy to do business with and completed the work in a timely fashion."