Friday 28th February 2014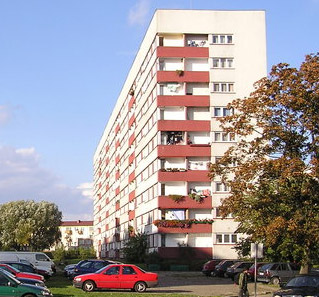 Defined under BS 5839: Pt. 6 a house of multiple occupancy (HMO) is "a house that is occupied by persons who do not form a single household." These are typically large houses that have been converted into flats or bedsits. Many of our customers ask what type of smoke alarm system is suitable for this type of property. According to the British Standard, the recommendations are as follows:
For one or two storey HMOs where the individual floor area is no more than 200sqm, a Grade D, category LD3 smoke alarm system should be installed.  Grade D refers to mains powered smoke and heat alarms with a built-in back up battery power supply, and the alarms can be interconnected either by wire or by radio signal. That means that fire alarm panels are not required. Ei Electronics and Kidde offer both RF and wired mains powered alarm systems as well as a range of accessories that can help you to test, locate and hush alarms easily.
Category LD3 (level of coverage) is the minimum requirement and defines where alarms should be installed. LD3 requires smoke alarms in all circulation spaces that form part of the escape routes from the dwelling, i.e. hallways and landings. If justified during a fire risk assessment, the level of cover may be increased to LD2 which requires smoke or heat alarms to be installed in specified high fire risk rooms and areas. Dependent on the specifier, this can include living rooms, kitchens and possibly bedrooms.
For Grade D system it is becoming more and more acceptable (especially if retrofitted) to install radio-interlinked smoke and heat alarms with 10 year sealed batteries rather than mains powered smoke and heat alarms. This saves the cost for the electrician and systems like this can be installed very quickly. We still recommend that you ask for confirmation by building control or the relevant council department before installing these systems.
For HMOs of 3 storeys or higher, there are two options available.  The first is to have Grade A fire alarm system installed throughout the building.  Grade A consists of a conventional or addressable fire alarm panel, and then fire alarm detectors, call points, sounders and beacons are specified according to the layout and requirements of the property.  The second option is to have a mixed system.  This would comprise of  Grade D, category LD3 in the individual dwellings (see above) and a separate Grade A system in the communal areas.  Again, the category of cover in the individual dwellings can be upped to LD2 if needed.  Both of these options have pros and cons depending on the requirements and the owner's access to each of the dwellings.  A mixed system appears to have become the preference, as it is likely to reduce the impact of nuisance alarms from individual flats on other occupants.
For additional guidance, please visit our Smoke Alarm Help and Information, BS 5839-6 and BS 5839-1 summary pages.