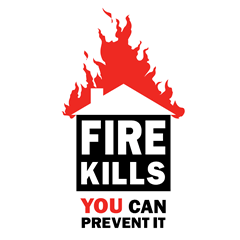 To complement the clock change campaign, which is designed to encourage people to test their smoke alarms at least twice a year, and to increase the frequency of testing, Fire Kills, the UK Government's Fire Safety Campaign, has recently commenced a new initiative.
Running alongside the clock change campaign will be one that encourages householders test their alarms on the first of every month.
A series of comical video clips have been produced to reinforce the message. The first of these features an acrobatic troupe forming a human pyramid with the person on top testing the alarm.
Fire Kills undertook some research following last year's March clock change advertising and asked what people believed to be a reasonable testing frequency. The main responses were 41% who said monthly, 24% when the clocks change 20% once or twice a year and 16% weekly.
Whilst the clock change campaign will continue the new monthly activities have been introduced to provide consistency in regular testing that is easily memorable and can be applied throughout the year.
Safelincs is also supporting the message of regular smoke alarm testing by offering a reminder service for smoke alarm testing.