All employees at Safelincs Ltd were offered a free car safety kit after the MD, Harry Dewick-Eisele, witnessed a car crash on his way to a meeting.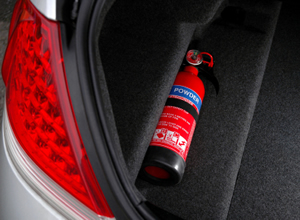 The occupant of the car was trapped in the vehicle due to a jammed seat belt. The situation became alarming when smoke was seen coming from under the bonnet and it was believed that the car could burst into flames. Had someone had a seat belt cutter the occupant could have been helped out of the smoking vehicle immediately. A fellow passing motorist had an extinguisher to hand in case the vehicle actually did catch fire.
Mr Dewick-Eisele said ´it was very distressing to see someone trapped inside a smoking vehicle and being unable to do anything to get them out. I made a note to myself to ensure that my car had all the essential items to help and assist at an accident`.
On ensuring he had a comprehensive safety kit in his car, including seatbelt cutter, extinguisher, warning triangle, emergency hammer, first aid kit, and torch, Mr Dewick-Eisele decided he would ensure that employees of Safelincs would not be put in the same position as he had been. `I do not want any of our employees to be in a similar situation and we have now issued staff car emergency kits for their private cars free of charge`, he said.