International fire safety customers are always welcome at Safelincs and to show how much we value them, we have just made the international enquiry process even easier.
Whether you are looking at importing smoke alarms, escape ladders or evacuation hoods, our new system will enable you to make a quick enquiry for any of our  3500 different fire safety products. At the top of each page and on each product page there are links to the contact form for you to fill in, which will be sent directly to our international team to deal with.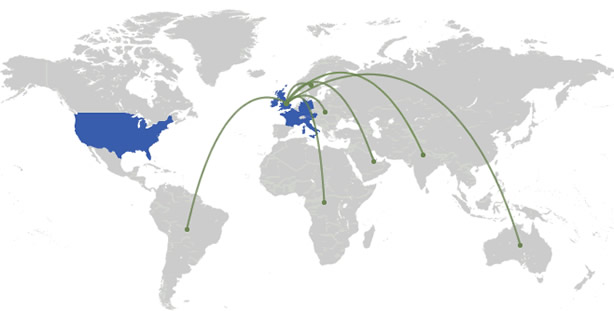 Safelincs has many years experience when it comes to exporting fire safety products such as extinguishers, and we are exporting to over 100 countries worldwide. Our staff are trained and certified to package and send dangerous goods by road and sea freight. Coupled with this we work with several reliable carriers and freight companies, ensuring that we secure the best price and transport method to get your goods to you.
We are happy to quote for one item or for bulk orders. Our export orders are sent with all the necessary export documentation and can include Certificates of Origin.
To make an international enquiry, please complete our International Enquiry Form.